Shine the Light--Together!
222
people have signed this petition.
Add your name now!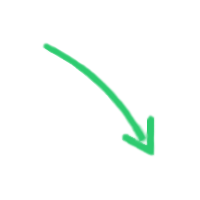 222

people

have signed.

Add your voice!
Maxine K.
signed just now
Adam B.
signed just now
Shine the light for integrity.
Your voice counts!
Update: October 2022
This petition is an ongoing, international call for the organizations (current and past staff, leaders, board members, etc.) and people affected by the Nordic Capital Investment KB (NCI) fraud to help uncover the truth—to transparently and verifiably disclose.

There must be zero tolerance for corruption and its cover ups, complicity, and cowardice.
Act with integrity--live in integrity.

Read it, sign it, share it.

The Audacity of Integrity--15 Years Calling for NCI Transparency and Accountability
PETRA People Update (August 2022)

"You are as healthy as your secrets."Into Integrity, June 2019

"The NCI case exposes a harmful trend growing within the worldwide church..."
Christianity Today, Special Report, 8 June 2011
"There is a story here that EVERYONE should know. Everyone should have the opportunity to evaluate whether the ends justify the means." Rand Guebert (16 December 2016, comment on this site), author of an extensive investigative report on NCI and the church-mission community.

The Integrity Petition
This petition is a call to many organizations and people, especially in the church and mission community (CMC), to assist by transparently and verifiably disclosing how they have been affected by Nordic Capital Investment KB fraud (NCI). In addition, members of these organizations (including past and present staff, leaders, Boards), donors, partners and the public are asked to help by respectfully and resolutely calling for the assistance of those affected by NCI.

NCI was set up in 1992 and began to be publically confronted in 2007. An important part of it was successfully prosecuted in Sweden (2010-2011) and declared to be a longstanding fraud. Only one person was prosecuted and imprisoned, however--a Swedish man. There are thousands of pages of court documents (available to the public in 2010-2011) that shed light on the far broader aspects of this international fraud. Millions of euros and dollars are still missing. See the core materials/links on this site for more information.
Corruption such as the NCI KB fraud does not simply go away on its own, over time, by ignoring it, or by keeping silent. All of us can and must act with integrity--the consistent, highest level of moral wholeness. And we can and must hold our organizations and leaders accountable to do the same. This petition is a key tool to help.
-----------------------------------------------------------------------------------------------------------------

Sign and Share
--On the right side of this page you will find a place to sign. We encourage you to include your name. Adding a short comment and your organizational affiliation is also encouraged although optional.

--Click HERE for the full list of signatories. PETRA People is committed to circulating this petition and encouraging others to do the same--for as long as it takes--until the people and organizations affected by NCI take action resulting in verifiable disclosures and independent reviews. We believe this is the only way for real change, justice, and healing to occur.

--Please share this Integrity Petition with your friends, colleagues, and networks.
(Facebook, Twitter, email, etc.). For example, after signing the petition, you will receive a "thank you" email which includes social media links to share the petition.

Thank you for promoting integrity
and shining the light on corruption and the NCI fraud!
-----------------------------------------------------------------------------------------------------------------
Going Further--News and Core Materials
1. October 2022
--The Audacity of Integrity--15 Years Calling for NCI Transparency and Accountability
PETRA People Update (August 2022)

--Global Integrity Day, 9 June 2022
Theme "Integrity and Corruption in the Health Sector"
Note the five special "spotlight events-webinars" available on demand.
--Integrity and Anti-Corruption on the Frontlines. Lausanne-WEA Global Integrity Network Conference (30 April 2022)

--Integrity: Fighting the Evil of Corruption
9 December 2021, 9am--11am (New York Time)
Organized by the Integrity and Anti-Corruption Network
Lausanne Movement-World Evangelical Association
A spotlight event for UN International Anti-Corruption Day
Theme: Your right, your role: Say no to corruption, 9 December 2021
Click here for information on the UNODC's six week anti-corruption campaign.
--Anti-Corruption: Perspectives and Practices, 21 August 2021 (9-11am New York time)
Global Integrity Network, Lausanne Movement and World Evangelical Alliance. Follow up for more interaction with the speakers and others via the Virtual Cafes.
--Global Integrity Day--9 June 2021. Join with others around the world to support the second annual Global Integrity Day. More information is on the website, including a place to endorse this special Day now and throughout the year. The theme this year is Corruption and Poverty. Unite for integrity--Live in integrity! #GlobalIntegrityDay

Watch: Videos/audios and the two power point presentations HERE.
See also the GID website for other special events.
--Recent updates: Into Integrity: Into 2020--Moral Lives Matter (June 2021). This ongoing, public campaign calls attention to and confronts the lack of disclosures by specific organizations/leaders/people affected by the NCI fraud as well as he related dismissals. It began in 2019 with FAsting for genuine contrition and STriking for resolute action within the Church Mission Community (40 days of FASTing in two parts, 6-26 June 2019 and 6-26 Dec 2019). Contact us at prointegritynet@gmail.com

--It has been nearly 15 years since the Nordic Capital Investment KB (NCI) fraud began to be publicly confronted (2007). And it has been nearly six years since four of the organizations included in the petition and several of their leaders were formally presented with the Shine the Light-Together petition (STL). This ongoing effort to gather signatures on the STL petition thus continues the resolute, public call for assistance from all those affected by the NCI fraud and for verifiable disclosures/independent reviews (transparency and accountability) by the organisations listed in the petition.
--There is a paper trail of exchanges with four organizations (August 2014--current) on the PETRA People weblog. We believe there is an important opportunity for every organization included in the STL petition to authorize an independent review, as recognized in good practice standards across sectors. None to date have been forthcoming. We encourage everyone to act beyond reproach not just for their own or organization's sake but also for the sake of the CMC and the general public.
2. Updates and analyses about corruption-integrity and NCI are on the PETRA People weblog.The latest Updates (August 2017--current) include a summary of the efforts by the PETRA People Network and a renewed summons for action.
3. See the materials/links on the PETRA People website.

4. PETRA Statement 2012: An International Call for Integrity and Action
The PETRA Statement 2012 overviews the NCI fraud and the previous calls for assistance. It also provides you with core inks to important documents and lists the organizations that are being asked for assistance via verifiable disclosures and independent reviews (e.g., Mercy Ministries International, Youth With A Mission, Mercy Ships International, Youth For Christ, Crossroads Church in Ferney France). The Statement is an important tool for understanding and confronting NCI.

"In light of the Swedish court documents, we are publicly calling for the following organizations to provide assistance by reviewing and disclosing how NCI has affected them. We are also asking them to review how they have responded to the NCI matter thus far. Authorizing independent and internal reviews is strongly encouraged. It is not helpful to simply try to "move on" and leaders and members are urged now to hold their organizations accountable. There is much to learn and many ways to help. We urge organizations affected by NCI to emulate the organizations in the "United Response" to the New Era Scandal: be transparent, accountable, and cooperate to return money…" Click HERE to access the entire Statement and the list of signatories.
-----------------------------------------------------------------------------------------------------------------
Quotes from Helpful Materials
"A Swedish Christian businessman swindled friends, family, and missionaries of millions of dollars….The NCI case exposes a harmful trend growing within the worldwide church 16 years after the collapse of the New Era fraud….'No one is immune. We have to keep these cases in front of believers. They're lulled into a false sense of security [quoting Dr. Todd Johnson].' If defrauded investors have their way, Sweden's verdict won't be the last one involving NCI…" Fleecing the Faithful--Again: Former YWAM Leader Defrauds Many (Christianity Today, Special Report, 8 June 2011)
"...restoring our witness will take more than a repentant pastor. Visible, public accountability is vital..." Pastors and Ponzi Fraud (Christianity Today, 13 April 2012)
"...the time has come to make [the fight against corruption] a truly global effort among evangelicals....if the church becomes more vociferous in its opposition to corruption...then we must beware of the risk of hypocrisy if our own house is not put in order first....We must not turn a blind eye to or condone corruption....Christians must take care that they are not unwittingly complicit in someone else's corruption, no matter how innocent the motive or scheme may at first appear." Salt and Light: Christians' Role in Confronting Corruption (Lausanne Global Conversation, 31 October 2011)
"But legislation alone cannot make organizations open and healthy. Only the character and will of those who run them and participate in them can do that….If a culture of collusion exists instead of a culture of candor, participants will find ways around the rules, new or old, however stringent." (p. 8)…But at any time an organization makes a seriously wrong decision, its leaders should call for an intensive postmortem. Such learning opportunities are too often overlooked. The tendency is simply to call on the public relations department to spin the mater, to make another inadequately thought-out decision, and perhaps to scapegoat, even fire, a few staff members. Because most companies cover up their mistakes instead of learning from them, systemic flaws in information flow tend to remain to do their damage another day." (pp. 22-23) Transparency: How Leaders Create a Culture of Candor (2008). Warren Bennis, Daniel Goleman, James O'Toole, and Patricia Ward Biederman
Click this link for more quotes on Corruption and Courage
(from Transparency and The Message)
-----------------------------------------------------------------------------------------------------------------

Note: This petition site is free. The site host though periodically asks signatories of petitions (when they sign) to consider making a donation to support the site. Petra People Network has already sent donations to the site hosts on behalf of all the signatories.

PETRA People Network
PETRA People Network was set up in 2010. We are committed to promoting peace, transparency, and accountability in all sectors of society and especially in the international Christian community. Our general focus is on preventing and confronting corruption and on promoting personal and organizational integrity. Our specific focus is on the Nordic Capital Investments KB fraud (NCI). (c) Petra People Network 2012-2020
Sponsor