Say No
182
signers.
Add your name now!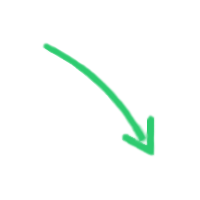 182

signers.

Almost there!

Add your voice!
Maxine K.
signed just now
Adam B.
signed just now
A vacant 2.13 acre parcel of land is seeking rezoning to construct multi-family housing consisting of 10 townhomes between two structures. The proposed development would be considered nonconforming given the location within single family neighborhoods and create additional traffic to an already heavily traveled public right of way servicing over 200 homes. This development allows for 2 car garage townhomes with an additional 2 parking spaces per unit ultimately adding as many as 40 more vehicles to a traffic pattern. These 2 bedroom units would allow for 1588 square feet of above grade living space with a pit basement and has the potential to negatively affect an individual's most valuable asset (their home). These lots are more suited for high end custom homes given the proximity of surrounding neighborhoods, however this developer and owner are seeking to squeeze every dollar possible in profit margin by cramming as many families into a small and confined area as possible.

If this is coming as a surprise to many of you it should be noted that the threshold for notification the owner and developer had to achieve was just 55 property owners set fourth by the Kentucky Revised Statute instead of all affected homeowners of the planned development. This meeting, like all other planning and zoning meetings, has been set for the fourth Tuesday of each month at 9:00am (February 28th). Given the time of day during a work week a request was made to hear the zoning map amendment at a later hour during the week or possibly even on the weekend allowing those who wish to attend, but can't given their schedules, to do so. The request was denied, instead placing the burden on the affected residents to petition for the hearing on Docket PZ-17-002 be moved to a more available and convenient time. Planning and Development Services, under Kentucky Revised Statute, is requiring signatures of 200 affected property owners before this could happen. Should the petition not garner 200 signatures and property owners not able to attend the meeting you may still submit a letter to the Planning Commission of your opinion for consideration. These must be received by the department no later than February 21st. The address and fax information are listed below.

Forward progress and development in Oldham County is essential for growth and quality of life, however this must be done with the public's interest in mind. The owners and developers have intentionally completed the bare minimum required by the Kentucky Revised Statute regarding community involvement and notification knowing full well their proposed development affects far more property owners than the one's they have notified. Instead of pursuing input on design and development use from the residents directly affected, their intent is to push through an agenda quickly and swiftly moving onto the next property seeking the best way to increase their bottom line.

The entire application can be found at planning at zoning for review.

Meeting Date and Location

Oldham County Fiscal Court Room

100 West Jefferson Street

Lagrange, KY 40031

February 28, 2017

9:00am

Letters Sent To:

Oldham County Planning & Development Services

100 West Jefferson Street Suite3

Lagrange, KY 40031

Office: 502-222-1476

Fax: 502-222-3213




View the other petition here:

https://www.ipetitions.com/petition/reschedule-zon...