Partial Refund for All MSM Students: Spring 2020
602
people have signed this petition.
Add your name now!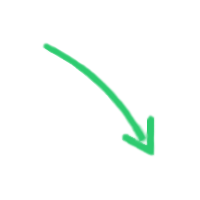 602

people

have signed.

Add your voice!
Maxine K.
signed just now
Adam B.
signed just now
Partial Refund for All MSM Students: Spring 2020
Dear President James Gandre, Provost Joyce Griggs, and all administrators at Manhattan School of Music:
We hope this public petition finds you in good health during this difficult and truly unique time in our lives. With tremendous gratitude for all the work the administration, faculty, and staff have done over the last few weeks, we as students at Manhattan School of Music (MSM) draft this public petition in articulating what has been a very serious and pertinent dialogue for many of us. Please let this petition serve as a formal request for Manhattan School of Music to offer a partial refund of at least 25% the cost of tuition (the financial equivalent of) to all students for the 2020 Spring Semester.
As we all know by now, MSM adds itself to the list of many physical institutions in New York that have shifted entirely to online classes for the remainder of the semester due to the outbreak of COVID-19 in NYC. The decision to suspend all physical classes/performances and switch to remote learning was, of course, a necessary and commendable move for public health on the part of MSM — but will have severe ramifications in impacting the learning experience of students. On these merits, respectfully, we believe there is no rationale that justifies students at Manhattan School of Music to absorb the full cost of tuition for the Spring 2020 Semester.
This year's Spring Semester at MSM was projected to last 123 days, with classes beginning Monday, January 13, 2020, and finals' week ending Friday, May 15, 2020. With the COVID-19 shift to remote learning having begun approximately March 16, 2020 (an extended third week into Spring Break), it is estimated that, by the end of May, 65-70% of the actual semester spent in school will have been codified into an online, lecture-based format.
At MSM, the vast majority of classes includes some element of performance, and/or real-time musical collaboration with peers, which is rendered impossible to achieve over remote learning; the latency and instability of video-conferencing platforms are a direct hindrance to any level of synchronicity in music performance, and there is no substitute for the depth/nuance present in any physical collaboration, let alone high-level music making. Rehearsals and studio classes, which are more than integral to students' learning experiences at such a prestigious conservatory, are adversely affected.
All of MSM's ensemble projects (another core part of students' experiences) are expected to be cancelled with little-to-no certainty of rescheduling (this includes but is not limited to: MSM's orchestras, chamber groups, musical productions, jazz combos, etc.) Access to the building's facilities — including the library, music-tech labs, rehearsal spaces, classrooms, practice rooms, etc. — is all revoked, whereas these are necessities upon which many students have relied to fulfill their coursework. All subsequent student performances/graduate recitals, which are normally a prerequisite to graduation (and yet another factored-in cost to the tuition), are cancelled.
Considering just these factors alone, MSM's students are missing out on an incredible, prestigious, and vigorously challenging conservatory experience, and should not be expected to incur the same costs in its absence. Alongside this interruption to meaningful, in-person learning, it is no surprise that the pandemic outbreak has had a severe chokehold on the economy, particularly for the community of freelance musicians and artists in New York, of which many of MSM's students are part. Conditions have been worsening financially across the board, yet the cost of living in NYC remains unscathed — if not worse.
We appreciate and understand that these are truly unprecedented times and measures — and do please understand that that we, as students, are once again beholden to MSM's administrators, faculty, and staff alike that have devoted themselves over the past few weeks to making this a smooth and easy transition for students.
Given the unprecedented nature of this entire situation, we implore MSM to recognise that, in this particular circumstance, their students should not be expected in any capacity to absorb the full cost of a normal semester. There are considerations to be made for the expenditure of remote learning (and the ability to communicate in a remote lecture-based format effectively), which, of course, justifies some cost for the continuance of learning. However, due to the severe impact the closure of MSM's facilities will have on the overall learning experience of its students, we ask of Manhattan School of Music to allocate their funds appropriately, and to disburse a partial refund of the equivalent of at least 25% the cost of tuition to its students.
Thank you for taking the time to read, and we look forward to hearing from you — as well as working towards a solution that is ultimately beneficial for the entirety of the student body.
Respectfully,
An anonymous group of Master's candidates at MSM
UPDATE: Thanks for your signatures thus far! As of 4/8/2020, we have sent this informal petition, and its corresponding 597 signatures, to President Gandre and Provost Griggs. Here is a portion of the email pertinent to representing all 597 names and authors:
I hope this email finds you both well, safe, healthy, and enjoying a restful social distance in whatever capacity is possible these days. I add my name to the mix of students who are extremely appreciative of the amazing effort put forth by yourself (and all of MSM's administration) to maintain open lines of communication with the student body. To my knowledge, MSM has, has set an extremely high standard in this regard compared to other institutions.
A few weeks ago, several jazz graduate students and I co-authored an informal online petition (of which I am sure you are aware) formally requesting the partial reimbursement of 25% tuition (or the financial equivalent of) to all students for this semester. I've CC'd some of my graduating Masters' colleagues who signed this petition. For your convenience, the public petition may be viewed here. (hyperlinked)
Kindly let this email serve as the first iteration of this attached request sent directly to you in writing. A PDF rendering of this same online petition (and its 597 signatures thus far, included with 71 additional comments from students/their families) is also attached to this email for your convenience. As such, we kindly request your response (perhaps not just to this particular email, but to the student body) on this matter.
All the best in constructing a solution that is ultimately beneficial and right by the student body. And — once again — we conclude this email with all-encompassing gratitude for the work of the administration at MSM in their efforts thus far, and, to reiterate, the incredibly high standard MSM has set in terms of keeping communication with its student body.