Petition to Stop Implementation of a Water/Splash Park in Lakes of Edgewater
362
people have signed this petition.
Add your name now!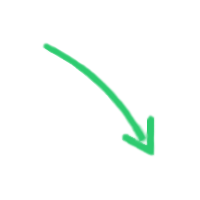 362

people

have signed.

Add your voice!
Maxine K.
signed just now
Adam B.
signed just now
Please scroll down to sign this petition
FCCA Amenities Master Plan
Concerns of First Colony Residents
Lack of communication and notification of residents of major changes as a result of FCCA Amenities Master Plan
Master Plan Cost: Total cost over $11 million, Phase 1 cost over $5million, cost per pool to be demolished is $50,000
Plan for Edgewater Par renovation to include spray park, pavilion and parking lot at a cost of $870,000 (approximately 10% of the cost goes to the design firm) the park at Edgewater will be too costly and will be invasive for the residents. A park of the caliber proposed should not reside within a quiet, residential neighborhood but rather at a larger public area.
Park renovations carry concerns with design, noise, safety, traffic and environmental issues.
First pools to close and be eliminated after Aquatic Center Renovation are completed (2011) will be Austin Park, Creekshire and Alcorn Oaks. The Mater Plan calls for 3 pool and plus the competition pool to remain all other pool sites are to be closed. Plan for use of the closed site are undetermined.
After Edgewater Park and the Aquatic Center spry parks are completed the Crescent Lakes renovation plan will begin which include a spray park.
MAKE SURE TO CALL FCCA IF YOU HAVE ANY QUESTIONS – 281-634-9500
To POLITELY voice your concerns to FCCA, please contact Sherri Knoepfel, FCCA Executive Director, at 281-634-9515, sherriek@firstcolony.org. You may email the entire FCCA board at board@firstcolony.org.
Site to visit for information:
Media Information
Channel 11 News
Channel 39 News
Houston Chronicle - Fort Bend County Section
http://www.ultimatefortbend.com/2010/06/proposed-park-changes-angers-some-residents
Petition: http://www.ipetitions.com/petition/lakesofedgewater/
Amenities Master Plan: www.firstcolony.org (be patient with the download it is worth the wait)
Fort Bend Star Front Page article: www.fortbendstar.com
KHOU (channel 11) Local News: http://www.khou.com/news/local/Proposed-Water-Park-Causes-Splash--93332634.html
SC Daily (Chinese) News:
http://www.scdaily.com/News_intro.aspx?Nid=12522
For Questions or to Volunteer please feel free to contact us:
Kim Mason
Email: onowahini@yahoo.com
Terry Harrison
Email: tlou800@yahoo.com
Linda Chan
Email: p2linda@yahoo.com
May 07, 2010 - A LETTER TO FIRST COLONY RESIDENTS
lakes of Edgewater residents "discover" the FCCA has been working on a "Master Plan" to significantly change our parks and recreation areas. Our first concern was about a significant -- and what we consider to be a too costly, radical and inharmonious -- change to our local park. FCCA plans to change the existing peaceful and natural park into a theme-park-style water attraction and obtrusive and noise-collecting pavilion. Our concern has now broadened to the entire FCCA community since learning about the Master Plan.
We met with City of Sugar Land District Three Councilman Russell Jones and with FCCA Executive Director Sherrie Knoepfel to express our concerns and to get answers to our many questions regarding the Lakes of Edgewater Park.
Just for the Lakes of Edgewater Water Spray Park, FCCA spent $87,000 for the (unfinished) design plans, and has budgeted $870,000 for the construction. FCCA does not have figures on the additional annual maintenance costs for upkeep of this new park. The upkeep costs alone will almost certainly be more than what is spent to maintain the existing natural park.
The natural park, which has been here for over a decade, is a much-enjoyed, safe and relaxing place for local families. The style of the water park, situated practically in the front and back yards of existing homes, will be radically different. It will add much traffic as well as more crime and safety problems.
FCCA will remove beautiful, mature pecan trees in order to put in a parking lot. The new water park will be unsupervised. The splash pad portion will be within a few feet of the edge of the lake, much closer than the existing playground equipment. Many parents here feel that this is dangerous for children and constitutes an attractive nuisance.
PLANS FOR OTHER PARKS
-- According to FCCA's 10 Year Master Plan, ALL but three pools in First Colony will be closed. The first three to be closed in 2011 are Alcorn Oaks, Austin Park and Creekshire. FCCA is undecided about what to do with the properties after demolition and removal of the existing pools. Demolition costs will be about $50,000 for each pool site.
FCCA will be enlarging the current Aquatic Center area to include a nicer spray park, slides and other water and park amenities. Unlike the Edgewater Park, the Aquatic Center park area will be enclosed and will require pool tag access. Because of this large addition, we do not see the need to add any other spray parks in our area.
Only 521 people – with an average age of 52 and with an average of one child per household -- responded to a survey undertaken in 2009. Of these respondents, only 22% (114 people) had expressed any interest in a water spray park. These 114 people represent only about 1% of the total households in First Colony. 70% of those surveyed said they would like more hiking and biking trails. 85% said they enjoyed walking, 58% biking, and 52% Swimming. The results of the survey can be found on the FCCA website,
www.firstcolony.org
, under "Membership Survey."
A CHANCE TO VOICE YOUR CONCERNS
-- FCCA has made it clear to us in word and manner that they nor our neighborhood representatives are under any obligation to inform residents of FCCA plans before they design or approve them. Jones and Knoepfel said that if residents did not vote then we should not complain. So PLEASE make sure you put in your vote by signing the petition. Please include your phone number and email so that we may keep you informed.
SIGN THE PETITION --
http://www.ipetitions.com/petition/lakesofedgewater/
--or--
http://tiny.cc/petitionfcca
Note: Homeowners ONLY may sign the petition. If you rent, please contact your landlord and urge him to sign it. If the website is down, please check again later.
To POLITELY voice your concerns to FCCA, please contact Sherri Knoepfel, FCCA Executive Director, at 281-634-9515,
sherriek@firstcolony.org
. You may email the entire FCCA board at
board@firstcolony.org
.
PLEASE attend the next FCCA board meeting, tentatively scheduled for May 27th, at 3:00 pm at the FCCA building on Austin Parkway. THIS DATE MAY CHANGE, so make sure that we have your name and email on the petition so that we can inform you of any changes.
For other questions and concerns, contact: Michelle Posey,
michelle@michelleposey.com
, Linda Wu,
p2linda@yahoo.com
, or Kim Mason,
onowahini@yahoo.com
Sponsor
Linda W Chan Email: p2linda@yahoo.com
Links