Dr. Knox Parents' Concerns: Learning Communities/Integrated Studies
44
people have signed this petition.
Add your name now!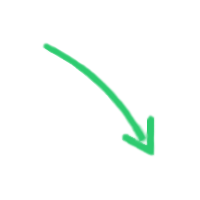 44

people

have signed.

Add your voice!
Maxine K.
signed just now
Adam B.
signed just now
Discussion on Learning Communities/Integrated Classes and the Success of our Children
(Dr. Knox Middle School)
Background to the new BC Curriculum
(information taken from https://curriculum.gov.bc.ca/curriculum-info)
The new BC Curriculum focuses on the core competencies (communication, thinking, and personal and social competency). The emphasis of the new curriculum is less on content because "[i]t is a technology-rich world, where communication is instant and information is immediately accessible." The idea is that information is available through technology so less emphasis should be placed on the details of content and more on the core competencies. The BC government states "[e]very student will continue to be connected to the basics of reading, writing and math."
Teachers have always made the decisions on what method or style of teaching they want to use within their classroom. Recently at Dr. Knox, the teachers have been applying the concept of learning communities. Within these "communities," the core classes have been integrated to varying degrees depending on the decision of the teaching team. This has raised some concerns with parents and students.
Concerns with the Learning Communities/Integrated Studies
(merging of the four core courses: English, Socials, Science, and Math)
Teaching styles that are creating inconsistencies in content (from one grade to the next)
With no parental/student input on classroom placement, individual learning styles are disregarded
Lack of Accountability/No Measurement of Success
The Future Plans of these Teaching Styles is Unclear
Learning community structure is decided by the teaching team. As parents, we identify three main variations that are currently in place:
Traditional teaching (each class has separate blocks)
Partial Integration (English and Socials are merged, and Science and Math are merged)
Fully Integrated (all four classes are merged together).
Results (based on feedback from our children): With full integration, some students seem confused about what they are learning (ie. content – especially in classes such as math). Some similar concepts are being taught, but the content, and the understanding and deep connections to that content, may be lost. For many students, the expectations are not clear and their motivation for finishing assignments seems to be decreasing.
Teachers who receive these students in the next year often have to put their teaching plan on hold while they catch the other students up. Those students feel ostracized, and the other students, who were not in a fully integrated learning community in the previous year, now have to wait for the others to catch up.
We are concerned at the inconsistency in content and the learning abilities of each cohort as our children move from one grade to the next.
As parents, we would like to see more consistencies with content in each individual subject as they move up in the grades. Content is not the focus of the new curriculum, but foundational content is essential during these middle school years. We are worried that with the focus on self-directed learning, our children will miss out on this foundational content that is necessary for high school and post-secondary education.
The new curriculum emphasizes the importance of students learning at their own pace and in their own way. Some students thrive in a more structured environment where there are clearly defined assignments, tests, and individual work. Others may thrive in a group environment where the subjects are blended together, and the focus is more on the core competencies rather than content (ie. fully integrated learning communities). However, students (and their parents) are not given a choice for their placement into the teaching style that matches their individual needs. This contradicts the new curriculum which emphasizes students learning at their own pace and in the way that suits their style of learning. Student placement is decided by the administration of the school only; the students and parents have no input.
As parents, we would like to have an informed choice of the teaching style that will suit our children's needs.
Learning communities and fully integrated core classes have applied for the last two years at Dr. Knox. A few other middle schools in our district have been trying them as well. While the new BC-based curriculum emphasizes different learning strategies such as integrated classes, there is no mandate from the government to implement them in the schools.
According to the BC Curriculum website "Although the learning standards are described within areas of learning, there is no requirement for teachers to organize classrooms, schools or instruction in this manner. In effect, the Ministry of Education defines the "what" to teach but not the "how" to organize the time, space or methods to teach it." (https://curriculum.gov.bc.ca/curriculum-info)
This teaching style decision is based on individual schools. Further, the teaching style can be varied within each school depending on the teacher's choice. As such, it is unclear how they are measuring the effectiveness (at the school level, district level, or provincial level) of these fully integrated classrooms. There are provincial assessments in Grade 10 and 12, but these do not measure the immediate success of the fully integrated classrooms in middle school. The middle school years (Grades 7-9) are a crucial time for students to learn content and academic strategies and to develop a strong work ethic that is based on accountability of the students to the teachers and the teachers to the school district.
As parents, we would like to see the evidence-based research and current measurement tools that show the results and success/failures of integrated classes. We would like to have a clear and consistent understanding of how the success (ie. the academic success/progression of the students) of these teaching styles will be measured within each core class.
A question for the School Board/Ministry of Education…
Currently, the fully integrated classes are not being offered at the high school level – which remain more like a traditional teaching style. Many parents are concerned about their students' abilities to be able to adjust and be academically successful coming from a middle school that offers fully integrated classes which focus solely on group work, no structured tests, and no homework.
Many parents of middle school students are asking if these fully integrated classes are going to become part of the high schools in Kelowna. There are many rumours and misinformation circulating, and no one seems to be able to provide an answer.
One of the biggest concerns of parents is their student's ability to compete for provincial, national, and international universities and colleges. The BC curriculum is province-based only. How do our students compete with other students from outside of the province if they are unable to provide transcripts that are consistent with the university's requirements? In addition, if content and traditional learning styles and skills are being dropped from our new curriculum, how do our students handle the course load of a university/college? While not all students will move on to these post-secondary institutions, all should be given the opportunity and skills to have the option.
As parents, we would like to know the plans of the fully integrated core subjects into the high schools. We want our children to be successful in high school and to know how they are going to be able to apply and be accepted into universities/colleges of their choice.
Other thoughts and concerns:
We have heard from our children that students who come from a learning community with fully integrated classes are having to catch up on content that they missed the previous year. This does not create a progressive learning environment if half the class is hurrying to catch up on the content and the others are having to wait for them. How will the transition be from middle school to high school if the content that they are learning is different within the classrooms?
The new curriculum emphasizes putting the learning in the hands of the students. This is an empowering theory, but these children are between the ages of 12 and 15. Many of them do not have a strong understanding of the importance of learning yet. Peer acceptance and belonging is crucial to them – often more so than developing learning skills. We have heard stories from our kids that many of the students are losing interest and not finishing assignments or handing them in late because they know they won't get in trouble from their teachers. Is there evidence-based research into whether this type of teaching style is effective with middle-school aged children?
We have heard from our kids that with no marks, tests, or other traditional forms of grading, many of the students may not be working to their fullest potential. The new curriculum emphasizes the importance of the student's taking their learning into their own hands, but without any accountability, they are not motivated to do so. We have heard stories from our kids about how many of the students rush through their work so that they can have free time on the computers or cell phones. YouTube videos, video games, online chatting, and live Instagram streams are happening every day in some of the classrooms.
Many skills (especially in math) are built on previous knowledge, and a deep understanding of the core content is essential. But we hear from our children how some students are having to wait for the others to catch up on the content that they "missed" in the previous grade. How will our children compete/succeed in high school/post secondary institutions if the content is not being emphasized in middle school?
Anxiety and depression are serious concerns for children today. As parents, we want to help build resiliency and inner strength to help our kids navigate through these school years. We all want our kids to have a strong foundation of learning and a skill set that will help them learn and grow. If our children feel anxious and confused in a fully integrated learning community but thrive in a more structured learning environment, or vice versa, we should have the choice.
What can we do?
As parents, we are a crucial part of our child's learning. We know our kids better than anyone and we must voice our concerns on their behalf. If the teaching style that your child is currently in is not working (or you are worried about next year), speak up! We may not all agree on what the best learning style is in general, but we know what's best for our own kids and we want a say. Here's how…
Talk to the principal and vice principals
Talk to your child's teachers (email, phone call, or meeting). Have a conversation with your child's teachers and share your feelings, thoughts, and concerns about this year and next.
Talk to other parents – we all have stories and experiences to share. We don't have to agree on which is the best learning style, but we can agree that each family should have the choice for the one that works best for their child. Many parents are feeling concerned but need a place/person to listen.
Talk to your child! The students are given self-evaluations in class but may not always feel that they can be open and honest. Speak to your child and listen to how they feel about their learning. What works for them?
Sign this signature page
An email, phone call or meeting with our administration can open the conversation and express the concerns of the parents and our students. They don't know we have concerns until we speak up.
Trent Dolgopol (Principal) - email: trentdolgopol@sd23.bc.ca or phone: 250-870-5000 ext. 8379
Leanne Yapps (Vice-principal) - email: leeannyapps@sd23.bc.ca or phone: 250-870-5000 ext. 7263
Raelyn Larmet (Vice-principal) - email: raelynlarmet@sd23.bc.ca or phone: 250-870-5000 ext. 4817
And finally,
Attend the Learning Community Meeting at Dr Knox. April 17th before the PAC Meeting. It will be held from 6-6:45pm at Dr. Knox. Please come out to voice your concerns, ask your questions, or share your thoughts.
We hope to bring the concerns of the parents to our administration at Dr. Knox and to continue the discussion of learning communities/fully integrated classes and how we can help to make the best academic choices for our children.
Other notes…
How are our Children being Assessed for Academic Success?
Current assessment: According to the BC Curriculum website (https://curriculum.gov.bc.ca/assessment), there are three ways that the government is assessing the academic success of our students (Provincial exams have been removed).
Foundation Skills Assessment (FSA) – these assessments are given in grades 4 and 7. However, their results are often misinterpreted and participation rate appears to be declining. These assessments are not supported by the BC Teachers Federation who states that this "test does not help students learn or teachers teach. It takes valuable time and much needed resources away from the classroom learning and undermines the ability to provide meaningful learning experiences for all students." (https://bctf.ca/fsa.aspx)
Graduation Numeracy Assessment (Grade 10) – a graduation requirement. It consists of 24 short answer questions (completed online), and two long answer questions, and a self-reflection component that is not graded. It focuses on five processes: interpret, apply, solve, analyze, and communicate. It is given to students in Grade 10 and focuses mainly on math learned from K-grade 9. Examples can be found at the Numeracy Test website: https://curriculum.gov.bc.ca/assessment/numeracy-assessment.
Graduation Literacy Assessment (Grade 10 and 12 (a graduation requirement) but has not been given yet (estimated release date: 2019-2020). This assessment does not focus on content but evaluates how the students can "apply their knowledge and skills and to analyze, reason, and communicate effectively as they examine, interpret, and solve problems." The final product has not been implemented yet, but details on the process can be found at https://curriculum.gov.bc.ca/assessment/literacy-assessment.
One of the goals of these assessments is "to provide employers or post-secondary institutions with evidence of their proficiency level in literacy and numeracy. However, high schools have explained that these tests are used by the government only and are of no interest to colleges or universities.
National and International Assessment:
The national and international assessments include the Pan-Canadian Assessment Program (PCAP), Programme for International Student Assessment (PISA), and the Progress in International Reading Literacy Study (PIRLS). More information can be found at: https://curriculum.gov.bc.ca/national-and-international-assessment