get judge william r webb of pasco county florida off the bench
156
people have signed this petition.
Add your name now!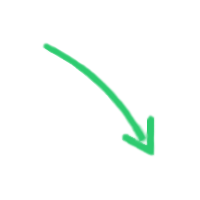 156

people

have signed.

Add your voice!
Maxine K.
signed just now
Adam B.
signed just now
i want people to sign who have had problems with judge william r webb or judges like him so we can get our grandchildren in our loving family .judge webb has used his power to ruin families and does not give anyone a chance to express themselves in his courtroom he just does what he wants and gets away with it he does not let you have freedom of speech and takes away all your contitutional rights he has to be stopped he takes children away from good god loving families and adopts them out so that he can have fat pockets from the government so please the more signatures on this so he can be stopped he is up for reelection this year for 6 more years of ruining familys lives you can google his name and see how evil he has been his whole career on the judicial bench so he needs to be stopped
here are the signutres and comments left from the other petition on this man
# 47
22:27, Jun 02, michele thomason, FL
# 45
14:07, Jun 01, Name not displayed, FL
# 44
12:47, Jun 01, siehra shultz, FL
# 43
12:14, Jun 01, Ms. alexandra martin, FL
# 42
12:04, Jun 01, Heather Thomason, FL
# 41
14:01, Apr 25, Name not displayed, FL
MLR
# 40
12:59, Apr 25, Ms. Michele Reeks, FL
Judge Webb stole my children from me and placed them in the hands of their lying, abusive father! Judge Webb was supposed to retire years ago, but they took away his retirement and put him back in the Family Court because he made an unethical comment in Criminal court! This man is a womanizer! He has some personal demons regarding his (other) daughter who was a drug addict. She had a son and when Webb went to fight for custody, HE WAS DENIED! Now, he looks at every woman who enters his courtroom as a drug addict/alcoholic. If there is a father involved, he gives the children to them. Also...be very careful about Eckerd Youth and Family Alternatives! The people that work there are the same people who worked for the Family Continuity Program (FCP). The same ones (Gretchen Marzicola in particular) who told me that I would never get my boys back "unless they were in a box". All because I went to the Inspector General's office and reported FCP for embezzling of state funds, manipulating and falsifying documentation and having a case manager that was a convicted felon! Keep in mind...the ONLY reason I was put in front of Judge Webb was because I WAS BEAT UP BY MY CHILDREN'S FATHER! Yet, This "Judge" gives a man who threatened and abused me, full custody AND ordered him to "supervise" my visits! TO THIS DAY, I DO NOT GET TO SEE MY CHILDREN AS COURT ORDERED AND WHEN I DO, I AM BULLIED, ATTACKED AND THREATENED BY MY CHILDREN'S FATHER & HIS WIFE! How's it feel to be attacked Judge Webb? YOU have put me through this for the last 10 years! I FEAR FOR MY LIFE EVERYTIME I GET TO SEE MY CHILDREN! Also, for the record, Webb REFUSED TO RECUSE himself! He feels he is the FINAL WORD! HE'S NOT!!! Get him off of the Bench!
# 39
19:56, Apr 19, Michaelle Balogh, FL
# 38
19:37, Apr 19, Frank Balogh, FL
# 37
07:54, Apr 19, margaret williams, FL
# 36
04:01, Apr 14, Ms. June LaVonne, Germany
# 35
04:48, Apr 13, michael turner, FL
# 34
20:43, Apr 12, Name not displayed, FL
Get him off the bench
# 33
20:11, Apr 12, Ms. Christine Surls, MO
# 32
03:29, Apr 12, Mrs. tammy young, NC
# 31
20:23, Mar 27, Name not displayed, CT
# 30
14:01, Mar 25, Name not displayed, FL
this is a VERY mean and nasty man. he does nothing but sit on his but and try his best to make people miserable. get real.
# 29
09:47, Mar 22, Name not displayed, FL
# 28
08:36, Mar 04, Brenda Bloomfield, OH
Please call me 419-835-4198. I am going through a similar situation in Ohio. Lets be a voice for our children and and remove these lawless authorities who are taking little children away from the family that has loved and protected them.Lets stand as one voice and lets be heard all over the world.
# 27
13:40, Mar 03, donna r, FL
I have observed this sorry excuse of a judge in action on his bench. He is truly an uncaring, unkind, really mean person. Get rid of this evil entity!
# 26
17:50, Mar 02, Mr. William Klimowicz, NJ
# 25
16:50, Mar 01, Melissa Cardenas, NC
# 24
09:51, Feb 29, Audrey Poli, NJ
# 23
18:54, Feb 28, Name not displayed, FL
He never even asked why YFA wanted to TPR he just set a date....
# 22
16:07, Feb 28, Mr. Stuart Hagerty, NJ
# 21
14:12, Feb 28, Jo Ann North, FL
# 20
09:36, Feb 28, Ms. tonya white, FL
# 19
17:50, Feb 26, Name not displayed, FL
# 18
10:23, Feb 25, Name not displayed, FL
# 17
09:23, Feb 25, Mrs. Holly Paul, IL
# 16
14:58, Feb 24, kaila kisko, FL
# 15
21:02, Feb 23, Name not displayed, FL
# 14
18:18, Feb 23, Ms. Rebekah Thomas, FL
I think that this judge has no emotion or feelings for others. Just because someone has a criminal past doesn't mean that they are bad people! My boyfriend is a felon and he is a damn good father! Get Judge Web (Dread) off the bench!
# 13
10:15, Feb 20, Ryan Kurtz, FL
# 12
08:03, Feb 19, Mrs. Betty Harris, FL
# 11
21:06, Feb 18, Ms. zillah Carroll, United Kingdom
# 10
11:14, Feb 18, Ms. Katherin Balles, WA
# 9
01:36, Feb 18, Mrs. Pam Boland, GA
# 8
12:40, Feb 16, KATHY BOOBYER, FL
THIS MAN IS RUDE, CRUDE AND UNCONTROLABLE. HE NEEDS TO BE REMOVED
# 7
11:04, Feb 16, constance thomas, FL
yes he need to be dealt with
# 6
05:58, Feb 16, Mr. Bill C, Germany
# 5
19:40, Feb 15, Mr. Ed Laurson, CO
# 4
18:31, Feb 15, Mr. Richard Hollister, AZ
# 3
05:51, Feb 15, peter thomas, FL
in my book no judge is above the law,and not act like anyone can say anything in their defence
# 2
04:05, Feb 15, Ms. Bettina Lorenz, Germany
# 1
20:33, Feb 14, Mr. jon and allene laney, FL
yes we all need to ban together to get him inpeached
Sponsor
jon laney
Links