Crescent Players of Color Proposal
52
people have signed this petition.
Add your name now!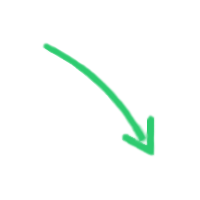 52

people

have signed.

Add your voice!
Maxine K.
signed just now
Adam B.
signed just now
Dear Faculty and Staff,
The members of Crescent Players of Color (CPC), a coalition made up of current students and alumni, urge you to produce more plays that highlight people of color in your upcoming seasons. We also implore you to implement Equity, Diversity, and Inclusion (EDI) in your future hiring practices.
The language of our theatre department's mission statement stipulates that we are dedicated to engaging with the wider community. Studies provided by the combined forces of Deloitte, Data Wheel, and Macro Media shows that over 60% of New Havens population are made up of Black and Latino citizens. In fact, about 69% of the city's population is non-white. These facts illustrate that we are located in the heart of an extremely diverse community.
Part of engaging with the community is representing our diverse population. This should be seen on stage, behind the scenes in creative roles, and places of leadership. Data shows that for our past six seasons (Fall 2013-Spring 2019), excluding the one acts, 90% of our productions have been written by Caucasian playwrights. 70% of these plays were written by white men, and only 10% has been by non-white writers. Additionally, it has been five years since the department has put up a show solely about characters of color (Higgins in Harlem, Dir. Sheila Garvey, 2014).
It is imperative to our department's vitality that we commit greater inclusion in the works we showcase. We are living in a melting pot of different cultures. Asians' and Latinos' are some of the fastest growing ethnic groups in the country. These underserved groups, and many others, have a desire to be seen and heard. The SCSU theatre department serves a community that is mostly made up of people of color, but that isn't being reflected in our seasons. If we want to thrive, we must support the artists who are under our wing and area of influence.
We understand there have been legitimate stumbling blocks preventing the department from producing shows that require an all Black/Brown cast. The CPC are aware there is a lack of actors of color to cast in a major show. It would be irresponsible to produce a play of color without being certain there will be students to fill every role. This is why we suggest starting off by selecting a culturally relevant play to include in our 2019-2020 season, and future seasons to come. This way we can showcase stories and characters that are reflective of the lives and experiences of actors of color, but avoid the current issue of filling an entire cast with Black/Brown students. This will be a starting point into building a department that has a strong diverse base in its student population. If we display culturally relevant plays it will attract interest in the department from students who identify with those stories. The end goal will be to have a diverse and inclusive department that can support shows that have an all Black/Brown cast. By producing shows dedicated to highlighting voices of minorities, we will be enacting our mission of focusing on students and fostering their personal and artistic development.
The next step in supporting diverse creative output is to have the staff and faculty to lead it in a way that is authentic. EDI is an important aspect of any organization in the world we live in. Having a mix of white and non-white faculty creates a support net in which students of all colors can come and seek guidance with someone who is tuned into their experiences. It also ensures accuracy and sensitivity in depicting material of different cultures. When you look at the ethnic make up of SCSU's faculty, 73% is white, 11.5% is black, and 5.3% is Latino.
These statistics reflect an age-old system that supports one group of people over another. We encourage the department to put a greater focus and emphasis on diversity and inclusion in future hiring practices. This way our staff can reflect the wider New Haven area, and create more mentorship opportunities for our students with individuals from their communities.
The CPC wants to clarify our intentions. This is not an attack on the department. We celebrate with you the progress made so far when it comes to EDI. Our department recently had a great season highlighting women. We have also had several plays dedicated to LGBTQ stories and characters. The department has implemented colorblind casting to great degrees of success. We think our recent hires to the creative staff are already putting forth great work, and pushing our department forward creatively. However, we would like to see the same kind of focus be given to people of color in plays produced and essential staff hired.
We know change will not occur overnight. Achieving our goal of a more inclusive environment will take time. There will be many challenges ahead. This is why we invite you to have an open discussion with the Crescent Players of Color. Starting a conversation will set us on the path of change, and we can begin to strategize.
Below you will find a link to signatures of the Crescent Players of Color and their supporters:
https://www.ipetitions.com/petition/crescent-playe...

Thank you!
Sincerely,
Jacob Santos
Founder, Crescent Players of Color