CONDEMN all SahajaYoga Leaders/Organisations/National Trust, Evil Genius, self appointed leaders, who poisoned Shri Mataji got properties in return
59
people have signed this petition.
Add your name now!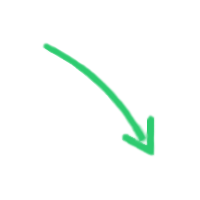 59

people

have signed.

Add your voice!
Maxine K.
signed just now
Adam B.
signed just now
..."In compassion you have to condemn whatever is wrong, you have to condemn the bhoots, you have to condemn that's uglinesses, you have to condemn all that is wrong"... May 18th, 1986

*************************************************
BEWARE, DEAR ASPIRANTS (THE LIFE ETERNAL, 1980 ISSUE, PAGE 25) January 1st, 1970

Jai Shri Mataji, Jai Shri Krishna

Satan has stopped Shri Mataji's Legacy!
Satan has already established his Kingdom.in the Sangha.
"we have to know that there is a war on between the satanic forces and the Divine forces. Now you are the people who have chosen to be Divine" August 15th, 1981.

So, Divine started Kurukshetra!

Where do you stand?
Are you standing on Dharma with Pandavas? or on Adharma with Kauravas?
Kauravas are those...
Who betrayed Shri Mataji and supported Sir C.P. in poisoning Shri Mataji.
Who are after money power, leadership, properties
Who are enforcing and controlling yogis through Sahaja Yoga system
Who are going against the WILL of Shri Mataji
Who denied Shri Mataji's her final desire to retire and live in Pratishthan
Who are following Sir. C.P., Family, Leaders,
Who are making money on collective by selling books, music etc.
Who are making money and power on Intellectual Property of Shri Mataji
Who have become false gurus
Pandavas are those...
Who are NirmalaDaas, servants of Shri Mataji.
Who are seeking only the Truth.
Who are giving realization without any affiliation to any system.
Who are using Shri Mataji method of realization, without tampering.
Who are not after name, fame, leadership and money.
FACTS:

Leaders surrendered to Sir C.P and did not protest him in drugging Shri Mataji. Moreover, some of the Doctor leaders have prescribed Risperidone drug.
They did not support and stand by those leaders who opposed and fought against Sir C.P.
Between Property and Shri Mataji, leaders have chosen property for their own power and control over the Sangha. They surrendered Shri Mataji to Sir CP and they got Pratishthan, Cabela Castle and Intellectual Property in return.
They partnered with Sir C.P. to change the original 2004 Will.
They failed to obey and stand firm to implement 2004 WILL and wishes of Shri Mataji.
They did not let Shri Mataji to retire and take rest in Pratishthan, Pune.
They failed to do their Duty / Dharma in protecting our Divine Mother.
They stopped Shri Mataji's legacy to get established.
Click here to find about Sir. C. P

Click here for Emails of 22 ex-world council members
To find who are these Leaders, and evil genius behind all these activities, trace the properties, who owns them now?
Pratishthan is with National Trust
Cabella Castle is with World Sahaja Yoga foundation
Intellectual Property is with Nirmalavidya LLC/NIPC
Shri Mataji' properties:
************************************************************************************************

…"I know of people, there was an actress who came to my program and I came in 71 (there are so many people who came to My program) and also Dr Choudhary told Me "You'd better get it copyright". I said "There is no copyright needed for this kind of a thing, is all right!". And they are using My words, they are using word Kundalini, they are using Maha Yoga, they are using the words like self realisation, everything; but doing nothing about it, just making money. Sorry, what can I do about it? It is for you to decide, it is the actualization which you should ask"... May 31st, 1990
..."when I went to America, people said, you must get a patent on your lectures, Mother. I just smiled at them. I said, what's the matter? They said, they might use your words and use the same things for their own purpose and may be that they all do a lot of harm to you, I said, no, it's nice, let them talk about because that's what has to happen, people have to know about it, what is there to take a patent for it. We don't take patent for the light of the sun, and the beauty of the stars. That's meant for everyone"... March 22nd, 1981
************************************************************************************************

..."It has to be religious obligation that You must listen to Me, whatever I say. Actually you must obey Me. My hand obeys Me, My fingers obey Me, My feet obey Me; what about you",...
...if you really have proper understanding of what I am, Sahastrara should be absolutely clearcut. And to keep Sahastrara clearcut you must listen to whatever I have told you, obey it as absolutely a ordained thing... May 3rd, 1987
*****************************************************************************************************
Collectivity, properties, organisation, groups, etc., which are built on sufferings of Adi Shakti and against Shri Mataji WILL & WISHES, will be punished and destroyed by Shri Ganesha. The results of this SIN is now clearly evident in all World Sahaja Yoga collectives.

To save Sangha from destruction, and to protect Shri Mataji's Legacy, we, the Children / Disciples / Followers / Servants / Nirmaladaas of Her Holiness Shri Mataji, strongly CONDEMN all the Sahaja Yoga Leaders / Organisations / Councils / National Trust, individual evil genus, Doctors and self appointed leaders, everyone who directly indirectly supporting above listed Adharma, and all those who own Shri Mataji's properties against Her WILL.

List of few Sahaja Yoga organisations:
Sahaja Yoga World Foundation, Sahaja Yoga National Trust, NIPC / Nirmalavidya LLC, VND, Sahaja Meditation, Central Committee, etc.,
Shri Ganesha, Shri Hanumana, Shri Bhairavnath please punish all evil doers who drugged and tortured Shri Mataji, changed Her Will, changed Shri Mataji's methods, and stopped the establishment of Shri Mataji's Legacy.
Please click below link and sign the petition to establish Shri Mataji's Legacy.
Please click here for the Petition to establish Shri Mataji's Legacy

Let the Truth Prevail!