College Athletes Should be Paid
19
people have signed this petition.
Add your name now!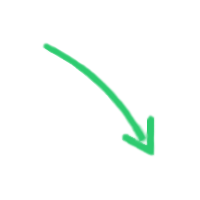 19

people

have signed.

Add your voice!
Maxine K.
signed just now
Adam B.
signed just now
Young men and women who participate in college athletics can not support himself while in college. Meanwhile their universities and the NCAA are exploiting them and using them for their own personal profit and gain.

Student athletes make millions for their respective school and the NCAA. The NCAA was worth $989 million (huffington post). And the average division one student athlete is worth 149,000 dollars. This goes to show you how much the athletes are worth and how they make no money. While players make no money, coaches are making millions. Jim Harbaugh the University of MIchigan's head football coach makes 9 million dollars. 72 college football coaches were paid over one million dollars, and 38 college basketball coaches were paid over a million dollars. Universities make millions of dollars off of their athletic programs. Texas A&M made $192.6 million off of their athletics alone in 2015.

Athletes can't profit off of playing a collegiate sport. The NCAA defines college athletes as amatuer. The definiton of being an amatuer is a person inexperienced or unskilled in a particular activity. These are world class athletes who play at the highest level possible for their age. The NCAA say that amateurs can earn money, but they do earn the money they just earn it for their university. With the likeness being used in video games, programs, billboards, and more players deserve a cut of the profits. Some players only way out of a bad situation is playing a college sport and they don't have the luxury of calling home and asking their parents for money to do things normal college students do. Whether it be going out to eat with friends, having a car, or even getting new clothes. These athletes aren't living a luxurious life and they don't have time to get a job so they can't support themself. They are being exploited and used for the hardwork and talent.

The opposition says that getting a college education should be enough pay and that there's no way that you could be fair in pay. I disagree with these statements; although getting a college education is a valuable asset athletes can't get a job to support themselves throughout the year like normal college student would. Athletes can't have "the college experience" that every highschooler cant wait to have. I believe that paying college athletes could be fair. I propose that college athletes get paid as much as the university is willing to pay someone who works in the school bookstore with a limit on how much they can get paid. This way college athletes are getting paid hourly for work just like a normal college student and the limit would assure that athletes couldn't be "bought" by a college.

Student athletes are being exploited everyday and they can't do anything about it. The NCAA is a vital stepping stone on the way to a professional career. These athletes need our help, please sign this petition https://www.ipetitions.com/petition/college-athlet... . Together we can help support these athletes through their college years.