PS3 Call of Duty Black Ops Refund
18940
people have signed this petition.
Add your name now!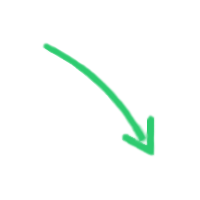 18940

people

have signed.

Add your voice!
Maxine K.
signed just now
Adam B.
signed just now
Updated 12/24/2010 7:36AM CST

Patch 1.05 Out & Guess What?... <--- Click to find out!

This is a petition for a full refund for all of the Playstation 3 owners who bought Call of Duty Black Ops (referred to as BO from here on out), which began selling on Nov 9th 2010. The game was published by Activision and developed by Santa Monica studio Treyarch. The Playstation 3 version BO was release at the same time and date as the Xbox 360 version. Technically, the Playstation 3 can equal and/or out perform the Xbox 360 on many levels. Yet, the Triple A title BO was release on the Playstation 3 with sub-par graphics, buggy software and less features.
Quote from product-reviews.net " ...It has just been confirmed that the PS3 version of the game will miss out on a huge feature unlike the Xbox 360 version. Remember how Treyarch confirmed online split-screen a few weeks back? Well, they have now just said that gamers will have the ability to sign in with two separate online accounts, but ONLY on the Xbox 360 version. It means that two people with an Xbox Live Gold account can sign in on one 360 console and rank up individually. This exciting feature isn't coming to the PS3 though, and there doesn't appear to be a solid reason why. To make matters worse, Treyarch's Josh Olin originally stated on the official US PS Blog that this feature would be included, only to retract his statement later, due to a mistake on his part – how could he get something so important wrong? We don't want to point the figure here, but don't forget that Activision and Microsoft have an exclusive deal in place in which Xbox 360 users will get all Black Ops DLC first before the PS3 gets it a month later. Is this down to the developers or Sony? Either way, PS3 owners are missing out big time. Just to let you know, the feature is definitely possible on the PS3 hardware since it was done with Resistance and Little Big Planet, so we're looking at you Treyarch. http://www.product-reviews.net/2010/10..."


Screen shot of another feature not available on PS3...

http://twitpic.com/383dw6 ( Load Multi-player by Default ) ... small issue but none the less something us PS3 users would love to have.


Quote from computerandvideogames.com "Call Of Duty: Black Ops is sub-HD on both 360 and PS3 - but the Xbox version of the game is "clearly superior-looking", according to experts. In terms of resolution, the PS3 comes out second best. Modern Warfare 2 hovered around the 1040x600 mark, with 2x multi-sampling anti-aliasing - something the 360 version of Black Ops reportedly matches. However, according to Digital Foundry, the PS3 version of Treyarch's shooter has been reduced to 960x544, albeit it with 2X MSAA. However, DF notes that Black Ops is "a good-looking release on both formats". The PS3 version also suffers from "screen tear" according to the tech experts - although this is "pretty much unnoticeable" - whilst the 360 version does not. http://www.computerandvideogames.com/article.php... "
BO is a Triple A title game that made over $360 million in sales on day 1 alone. Yet, they created a unfinished, sloppy and degenerate game for the Playstation 3 console when the Playstation 3 has games that out shine the Call of Duty Franchise today. And to add salt to our wound, Bobby Kotick the head of Activision had this to say in another interview:
Quote Bobby kotick... "Partly because we have the financial resources to do it, but we're now in a place where we can really take the time to make sure we're going to deliver the best games - and that's an incredible luxury." http://www.computerandvideogames.com/article.php...
But he/they didn't, at least not for us Playstation 3 owners! Call of Duty Modern Warfare 2 was released on Xbox 360 & Playstation 3 console last year and looked identical to one another. There weren't that many differences and gamers got what they paid for. There should be no reason why BO should have been any different. They advertised a game that fans have come to love and in the end, for their latest release, the Playstation 3 got the short end of the stick. They sold us this degenerate version of BO at the same price as Xbox 360 version.



Known Issues:




-Low Resolution (sub-par graphics) 544p?

(can this be patched? .. maybe ..but don't think so)


-Buggy Software

(can this be patched? .. yes)
Game Soft & Hard Freezes (can this be patched? .. yes)


-less features than xbox

360 (can this be patched? .. yes)


--No auto load for MP

(added in patch 1.04)


--no split screen sign in for individual accounts




-Ridiculous online lag

(can this be patched? .. yes)


-Ridiculous frame rate drops

(can this be patched? .. maybe ..but don't think so)


-Ridiculous disconnects for no reason

(can this be patched? .. yes)

What has been fixed? ... Nothing!

With that being said, is it fair to charge Playstation 3 owners the same price for an inferior product, when both the Xbox 360 and Playstation 3 had the same amount of development time? Is it fair to charge Playstation 3 owners the same price for an inferior product, when the previous version (Modern Warfare 2) was equal on both systems but the updated version (BO) is not? Is it fair to charge Playstation 3 owners the same price for an inferior product, when the previous version (Modern Warfare 2 on PS3) looked visually better than BO looks now on PS3?

We are requesting a full refund for Call of Duty Black Ops! Or some type of compensation! Most PS3 users would even be grateful for free map pack!

Thank You...
Sincerely,

COD BO PS3 Owners
Sponsor
Petition Starter: dargpat@gmail.com
Links