Bring Collin Kartchner to Arapahoe HS in February!
26
people have signed this petition.
Add your name now!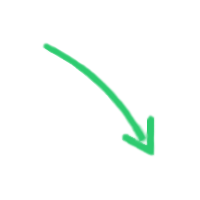 26

people

have signed.

Add your voice!
Maxine K.
signed just now
Adam B.
signed just now
Collin Kartchner is a speaker that is highly in demand. He has spoken to hundreds of middle and high schools and to the leadership at Nike, Adidas, and the American Academy of Pediatrics. He is currently booked out until October 2021 and has 500 speaking engagements booked for 2020! He is booked at a few schools in the Denver area February 20th and 21st and has a couple spaces in his schedule to give some more assemblies while he is in town. Now, read on to hear more about WHY Arapahoe High School needs to be one of those assemblies!
Our youth have challenges that we didn't have at their age. The invention of the smartphone has made our lives better in many ways, but unfortunately, it also comes with numerous downsides. Our youth are suffering the consequences of these downsides. They are becoming addicted to screens at a young age, and they find themselves constantly comparing themselves to their peers. They are being introduced to adult concepts at much earlier ages than ever before.
By now, we all know about the multiple studies showing the links between smart phone usage and depression & suicide. We are putting our kids at risk and at emotional and mental disadvantages by allowing them to have unlimited access to the devices, programs, and apps that were created by people who wanted us all to be addicted.
Collin Kartchner is on a mission to "save the kids" (his website is https://savethekids.us/) by traveling around the country to talk with students and their families about the consequences of too much technology, and specifically the impact of social media. He speaks in a way that they listen and understand. The students absolutely LOVE him. He gets them laughing and then he opens their hearts to listening to his message. He presents them with challenges that will help them LOVE themselves and gives great advice on taking control again.
He gave a Ted Talk in 2018: https://www.ted.com/talks/collin_kartchner_can_flip_phones_end_our_social_media_addiction This talk was geared towards adults, so his talk for students is a bit different, but the message he gives is life-changing.
Each time Collin speaks, he gets flooded with private messages sent to him from students telling him what an impact he had on their thinking and even their happiness. Some even tell him how he actually saved their lives, as they had been considering suicide. You can check out his Instagram @collinkartchner and look at his saved stories to read some of the thousands of messages he has received from students. After reading these, I don't know how anyone could deny that they want that kind of impact on positivity and mental health in their families or in their schools.
Our Arapahoe community in particular has had a rough couple of years and our students NEED this. We have already raised the money to have him come so that the cost to Arapahoe would be FREE-- this shows how much our community wants this! Many schools who have him come, turn right around and re-book him (he is booking into October 2021) after they hear him speak because he is THAT good.
The issue of technology use and our kids is such an important one that is impacting many of their futures for the worse and we have to do whatever we can to help. This opportunity to have a speaker who has already changed the lives of thousands of students around the country has fallen into our lap. We CANNOT let this chance pass-- our school NEEDS this kind of impact and we need it now.

Please sign this petition if you think we could use Collin's help at Arapahoe High School next month! And please help by forwarding this link https://www.ipetitions.com/petition/bring-collin-kartchner-to-AHS to any other Arapahoe parents!