JUDICIAL JUSTICE FOR KEITH!
37
people have signed this petition.
Add your name now!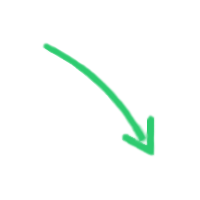 37

people

have signed.

Add your voice!
Maxine K.
signed just now
Adam B.
signed just now
IN 2002 I AM ALLEGING I LOST A COURT CASE I SHOULD HAVE WON FOR REASONS OUT OF MY DIRECT CONTROL. I HAVE ALSO BEEN DENIED MY RIGHT OF APPEAL TO BE ABLE TO CHALLENGE THAT JUDICIAL DECISION IN THE APPEAL COURTS.

THIS PETITION THEN IS IN RESPONSE TO THESE ALLEGED FACTS (SET OUT IN FULL DETAIL BELOW) AND CALLS UPON THE JUSTICE SECRETARY,KENNETH CLARK MP, AT THE MINISTRY OF JUSTICE FOR HER MAJESTY'S GOVERNMENT IN THE UK, TO GRANT A FULL INVESTIGATION INTO MY CLAIMS OF A MISCARRIAGE OF JUSTICE!

In May 2002 after a 3 day hearing at Luton Crown Court my claim for psychiatric injury by my former employers was dismissed in a draft Judgement on counts of causation and foreseeability. I was denied by my own legal team for some unknown reason an opportunity to challenge the Judgement on both counts, despite myself submitting a written response as to the Judge's reliance upon and questioning the - I am alleging - dishonesty of the defendant's 9 individual witness statements. I based that response for their consideration of an appeal on the defendant's and my disclosure documents that were disclosed in the case which clearly denied the truthfulness of those statements. However, a week or so later I was informed by my solicitor that my claim was formally dismissed. I wasn't informed in that letter that I only had a 21 days period to seek permission from the court to appeal (something I only found out in July 2008 when my local MP wrote to her on the matter!). I then sunk into a state of deep depression and found myself being unable to almost do anything but lead a basic existence, let try to somehow get my case looked at again (I have been on incapacity benefit since July 1997 due to my mental illnesses). This state of affairs went on for a number of years until I felt stable enough mentally to feel able to sustain a detailed investigation into the ins and outs of my case by looking through all the legal documents and enclosure papers that I had retained from the hearing. I began this process in around June 2008 with particular reference to the defendants' counter-claims as stated in their witness statements against my Particulars of Claims Statement. I did this by cross referencing each of those claims, paragraph by paragraph, to verify each of their claims with their own and mine disclosure documents. My detailed findings confirmed what I had always suspected and totally undermines their Defence Statement and witness statements made against my claim and me. Without particularly going into fine details here, but to give you some idea of the dishonesty and deceit I am claiming based upon my findings, the statistics for one particular statement alone is as follows: Witness 1 - out of 57 paragraphs of counter-claims, 12 paragraphs as said, 11 paragraphs partly as said with 34 paragraphs denied! This process involved the use of 66 disclosure documents (out of a total of over 540 that were used in the case). All the other 8 statements follow a similar path and pattern and are all clearly shown as being made knowingly perjured as they were all submitted to the court some four months or so after the disclosure process had taken place in January 2001! Nearly all of the statements also make a number of defamatory and libelous statements about my personal character! The above process also totally vindicates my claims as submitted to the court in July 2000 Since I have completed my findings I have sought a legal opinion on them to no avail despite contacting over 70 local and national legal bodies. In passing I have been informed that my case will require a legal specialist which is - with myself on benefits - something I cannot simply afford to pay for! Added to that frustration I recently found in December 2009 two Court of Appeal rulings which if applied would surely benefit my case: * Arrows Nominees v Blackledge (2000) 2 BCLC. This ruling allowed for the permission of the court to be sought to strike out claims that could not be confirmed in disclosure. This was the first case to look at false claims in detail in litigation cases. * R v Nasuma (2009) EWCA crim 880. This ruling granted the allowing of a full appeal six and half years out of time due to exceptional circumstances in that he had been wrongly misinformed by his former legal advisers that there were no legal grounds for him to appeal.

I SWEAR THIS STATEMENT TO BE A TRUE ACCOUNT. Signed Keith Staley dated this 2nd day of March 2010
PLEASE SIGN MY PETITION TO SHOW YOUR SUPPORT FOR IT IN THE NAME OF SOCIAL JUSTICE!

Sponsor
Ian Sergeant of Bedford
Links