Zynga, we need to talk about Chefville. WE NEED A USER FRIENDLY GAME! Please READ and SIGN!! =)
778
people have signed this petition.
Add your name now!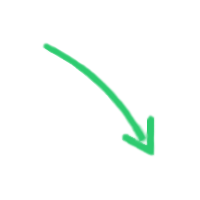 778

people

have signed.

Add your voice!
Maxine K.
signed just now
Adam B.
signed just now
To whom it may concern

My name is Tawney Beaver. I have been a follower and player of several of your games for many years.We need help. Plain and simple. We all LOVE your games (especially chefville!) We have a large 1,000+ membergroup just to help other chefville players. We, the gamers, have had long discussions about the game and this letter was put together with input from hundreds of players. There are several issues that a majority of us feel are not being addressed and its making gameplay nearly impossible.

#1: Goals are IMPOSSIBLE. We understand that your company has said before that we don't have to do the goals, just to ignore them... Then please let us ignore them.
Please give us the option to delete the goals, or please give us a way to
organize them so we can locate the goals were working on without having to go thru a
one-hundred page list of goals! One of our biggest problems is we are unable to play
the game because of the constant rollouts. Again, we know you guys say "we don't have to do them" but the game can't take more and more, your rollouts are making it
impossible to get in game, there is just too much stuff to load!! Please, your players
are begging you, slow it down.

#2: We really need to be able to contact someone at zynga when we are having issues we cannot solve ourselves. For example, I know SEVERAL player who have lost ChefCash and can do nothing about it because we have no one to contact besides other players in the players forums. I understand you might not have that kind of manpower, maybe just allow us to email for these types of things that we need your assistance for? We need to have the ability to contact your people with things we cannot fix ourselves.

#3: The technical issues in game are becoming staggering, and a daily issue.
There is not a day that goes by that your players don't get an "oops refresh". Again,
we believe this could be avoided simply by slowing down the amount of new goals you
give us, if you slow those down, more people might be able to play and enjoy the game.

#4: The things we hear most often from neighbors are as follows...
*Inability to visit and/or delete neighbors, which is very important in gathering
of salt and pepper, some of the toughest things to find in game.
*Lack of space due to constant items we must have for rollouts. Making "seasonal"
or "short term" items non-permanent would help tremendously!
*The inability to address technical issues that arise in game which halts game
progress.
*The game won't load at all anymore

Let me end this with a couple of positive notes, we love your games. We really do. You
have an EXTREMELY loyal fanbase! You've brought people from around the world together,and we appreciate all you do. You probably get 1,000's of emails a day about your games, but we really hope this one is taken to heart as it sums up what each and every player is begging for, a game wecan all play and enjoy again.All we ask is for a little help to make this game playable again. I know that aswith any business, the bottom line is money, and I get that! But common sense tells us that a majority of people would be more likely to spend their hard earned money on a game that is running properly and well maintained.This would truly be a winner for everyone. Let me say once again, we appreciate the game you have made for us and we just want to see a bit of a shift in the priorities, more concentration on technical issues and less concentration on new rollouts. My best regards and thank you for your time.