Zynga, please communicate with your players!
236
people have signed this petition.
Add your name now!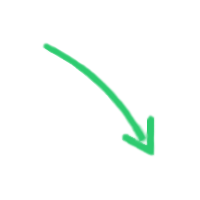 236

people

have signed.

Add your voice!
Maxine K.
signed just now
Adam B.
signed just now
~OUR LETTER TO ZYNGA~

We're making the rounds, mailing this via USPS to Zynga HQ, emailing this to all know email addresses in Zynga Corp. offices, and plastering this all over the internet, the forums and everywhere we can. Spread it like wildfire, folks!!




Hello! My name is Tawney Beaver. I am an avid fan and follower of many of your games. Most particularly, Chefville. We even have a fun game group we have made on Facebook that has over 2,400 followers, all with a love for the game. We are all wondering what is happening with our favorite game! Our last goal, the wonton goal, was released 87 days ago. Nearly 3 months! Those of us who are familiar with Chefville and all your other games know this is a cause for concern. If you look at your forums, if you hear from the players in groups, we know your hearing about the growing concern about game closure! You have told your representatives to give us the generated message that you guys are releasing something soon, don't worry, new goals are coming! We're just working out the kinks so you can have bug free gameplay...

Please, let your players know what is happening. Its been many months and we KNOW something is wrong. You didn't celebrate Chefville's birthday, nor Halloween, and you've done both things since the game first opened. We have also seen this pattern before. This is what has happened to every single one of the games you closed. No goals for a long time, then an announcement that the game was done within months. Let this be two things. One, our last plea for this game. We know you guys are going mobile with everything, its the new market, and its understandable. But don't leave us dangling with generated messages... Please keep chefville! Two, please communicate with your loyal fan base, followers and gamers, There are so many options of things that could be happening and we are in the dark! Are you fixing the technical issues in game? Are you moving to mobile/tablet devices with this game? Are you closing it leaving NO COOKING GAME LEFT on your platforms? Rest assured, you have a STRONG, LOYAL base of followers for Chefville, you really do. You would see a lot more financial benefit to this game if 1) We knew the fate of the game! No one will spend a dime right now because you are dangling precariously close to signs of closure and 2) The games technical issues reach atleast 75% of people who try to play the game. That number is no exaggeration, a majority of players have loading issues daily, including myself. Let the players know!! Please release a statement and let us know something other than poppycock. We DESERVE that much, you opened this free game outlet here and we've stood by your side! We appreciate you, as the game creator and maintainer, please appreciate us, the gamers, who truly made you the GIANT you are. Please remember that without the gamers who have been loyal to you, you wouldn't be the giant you are. Please improve your communication skills with regards to your players and let us know what is happening. Thank you for your time.