Support Mrs. Zorica Gajic
75
signers.
Add your name now!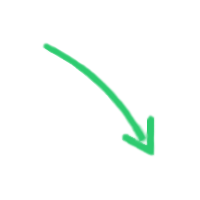 75

signers.

Almost there!

Add your voice!
Maxine K.
signed just now
Adam B.
signed just now
Mrs Zorica Gajic is a business woman from Australia who came to Serbia with a goal to start her own business in textile industry and to help restore the economy in Serbia with her expertise in the textile industry business. She did not know that in Serbia there was corruption and that the economy crime is so strong that she could loose all her money, even her life . This is exactly what happened. Because of the corrupted justice and police department in Serbia, she lost her money, her health and she is on the way of losing her live . Now after one year fighting with the corrupted justice department in Serbia she is seeking special medical treatment in Australia that is needed, but the municipal court prosecutor in Leskovac prohibits any movement to Mrs.Gajic. For no reason at all , the Prosecutor's Office Municipal Court in Leskovac took all her travel documents , and she is not able to travel out of Serbia and receive any medical care in Australia . This terrible decision is threatening her life . We are a Team that supports Zorica Gajic and we want to send a petition to the president of Serbia and many other political important people in Serbia , EU, USA, Australia and all round the world . With this petition we aren't asking very much, we only ask that the Prosecutor's Office Municipal Court in Leskovac to give Mrs Gajic her documents back , so that she may temporarily leave Serbia and receive necessary medical treatment. Please give as you support to save the life of Mrs Gajic . You can do this by signing this petition .

For more information about Zora Gajic's case, visit this web site :

http://zoricagajic.weebly.com/index.html
TEAM FOR SUPPORT MRS. ZORICA GAJIĆ
----------------------------------------------------------------
Ovim putem obaveštavamo javnost Srbije da smo zbog pogoršanja zdravstvenog stanja gospođe Gajić i onemogućavanja njezinog nužno potrebnog lečenja u inostranstvu, od strane sudskih organa opštine Leskovac , prinuđeni da pokrenemo javnu peticiju ili apel Predsedniku Srbije gospodinu Tadiću, kao i mnogim drugim uglednim i uticajnim političkim ličnostima, kako u Srbiji tako i u inostranstvu.
Ovom peticijom imamo nameru da apelujemo na njih, da utiču na one koji bez ikakve osnove sprečavaju lečenje gospođe Gajić u inostranstvu, da joj u što kraćem vremenskom periodu vrate protiv zakonito oduzetu putnu dokumentaciju i da joj omoguće da se leči u inostranstvu .
Svojim potpisom doprinostite da se o tragičnom slučaju gospođe Zorice Gajić čuje šire u javnosti Srbije i sveta kao i da joj se omogući nužno potrebno lečenje u inostranstvu .
Više informacija o tragičnom slučaju gospođe Zorice Gajić, možete saznati na doljnjoj adresi :
http://zoricagajic.weebly.com/
TIM ZA MORALNU I PRAVNU PODRŠKU ZORICI GAJIĆ.
Links
More information about Zorica Gajic case :