ZimVets Demand a Democratic Veterinary Council
79
people have signed this petition.
Add your name now!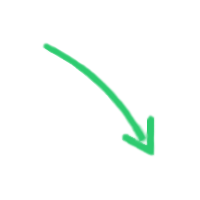 79

people

have signed.

Add your voice!
Maxine K.
signed just now
Adam B.
signed just now
To the Registrar of the Council of Veterinary Surgeons of Zimbabwe.
We are greatly saddened and appalled by the flagrant disregard for the tenets of democratic principle and good faith by your office and the council that selected you to hold office.
It is highly irregular and self serving, if not criminal, for your office to start the election process for a new council by calling for nominations and confirming these nominations, only for you in an unprecedented move to hold off the election (thus denying members of the profession from choosing their leaders) under the guise of wanting to effect changes to the election regulations. If council felt the need to change election regulations why not notify the profession at the annual MTP meeting? Furthermore the insinuation that these election regulation changes are what the profession has agreed on is a blatant misrepresentation of facts! The incumbent council's attempt to promulgate these changes after completion of the nomination process is an indictment of which the motive is simply to cling to power. The rules of the game are rather simple, when placed in positions of authority and you fail to deliver, the electorate doesn't want to return you to office!!! Council can only blame itself for failing to meet the profession's expectations and hence members of the profession have decided to back younger more vibrant candidates and the incumbents must not deny the profession this choice.
Council had a full term in office, ample time to table any mooted election regulation changes and it is mind boggling that none of these changes were tabled and put to the vote at any point but now after seeing the list of nominees election regulation changes has become an emergency? This smacks of nothing short of a desperate attempt by an unpopular group of councilors to cling on to power .... what an atrocity!
After failing to deliver why not do the noble thing, step aside and pass on the baton to someone else? Haven't we seen enough of such antics? If the avalanche of emails to your office have not been enough to tell you that #hatichada then we don't know what will. However we can guarantee you that nothing short of a ministerial appointment will put this "expired" council back in office as you will not get any further mandate from today's veterinarians; the profession has simply had enough of this incompetent leadership.
We beseech you madam registrar, do the just and honorable thing and please hold this election asap and let the profession to determine its future!! It is the decent thing to do.
We hope common sense will prevail.
Disgruntled veterinary surgeons