ZIMCODD Declaration on Debt Week 2010
37
people have signed this petition.
Add your name now!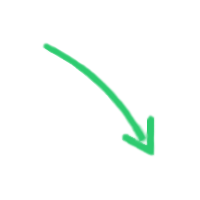 37

people

have signed.

Add your voice!
Maxine K.
signed just now
Adam B.
signed just now
ZIMCODD Declaration on the Commemoration of Global Week on Debt and IFIs in Zimbabwe

7 – 17 October 2010
This declaration expresses the concerns and recommendations of the Zimbabwe Coalition on Debt and Development (ZIMCODD) a social and economic justice coalition focusing on debt and development in Zimbabwe, and undersigned social movements, CSOs, trade unions and other related organisations within and outside Zimbabwe expressing solidarity with them. The statement is part of local activities to launch the annual Global Week on Debt and IFIs, also known as 'Debtweek' locally. Debtweek is a week of citizens' actions and mobilizations worldwide, around the issue of unsustainable public debt and its negative impacts on the citizens and economies of poor countries globally.
We are commemorating the inaugural Debtweek in Zimbabwe with the theme, "Responsible Lending and Borrowing to Guarantee Peoples' Social and Economic Rights." Activities fall at a time that marks a decade of struggle by organized civil society in Zimbabwe against the challenges posed by the economic and social crisis prevailing in the country in the past decade, underscored by the country's growing indebtedness.
Our studies show that citizens incur huge costs as payments on the principal, interest and penalty charges to national debt are made at the expense of expenditure on social sectors and rehabilitating infrastructure. Furthermore, it has become clear that the legal framework of the public loan contraction and debt management systems in Zimbabwe do not ensure transparency, accountability and inclusiveness in their current form. This is mirrored in studies of other countries which clearly show that internal mechanisms have had just as significant an impact on Africa's debt crisis as external factors have had. Weak internal mechanisms are also linked to the growth of domestic debt.
Studies on IFIs, their structures and complex policy instruments have shown that the fundamental weakness in the debt crisis is the creditors because they continue to pursue their narrow interests at the expense of poor countries and the welfare of their people. Whilst they dominate the global financial system with pervasive impacts on human development, there is no corresponding global governance structure to protect the interests of the weak. Poor countries end up devoting significant portions of their budgets servicing external debts at the expense of their citizens' well-being. Social indicators have therefore declined whilst interest payments on debt increase. A democratic or rights-based framework for resolution of the current debt crisis is needed urgently.
In the current context Zimbabwe is recovering from a decade of political, economic and social crises. Reports that Zimbabwe cannot move forward if it does not deal urgently and effectively with the external public debt are distressing for citizens who are desperate for a new beginning. External debt is projected to grow to US$7,6 billion by the end of 2010, whilst domestic debt will increase to US$1 billion in the same period.
In view of the above, we collectively urge that the following actions be taken:
To the creditors of Zimbabwe's external debt:
We call on creditors to take into account their own multilateral development commitments, such as the MDGs and international protocols that guarantee the social and economic rights of the people in dealing with the Zimbabwe debt. They must immediately introduce a moratorium on debt service, to arrest the growth of interest payments and penalties on the debt which is unpayable because of the current state of the Zimbabwean economy. This should be followed by a Parliamentary audit of current debts. We also reiterate that debt relief programmes such as the Heavily Indebted Poor Country Initiative (HIPC) are no substitute for total debt cancellation.
To the Ministry of Finance:
We welcome the recent signing into law of the Public Finance Management Act Chapter 22:19 which enhances effective and responsible economic and financial management by Government on a broad range of issues. However our analysis shows that the Act has very little advantage on its predecessor where loan contraction and debt management is concerned. We therefore recommend the introduction of amendments which strengthen this specific area to ensure transparency, accountability and inclusiveness.
The proposed amendments must ensure that Parliament is guaranteed meaningful participation in the loan contraction and debt management process. Consultation with the Budget, Finance and Economic Development Portfolio Committee (which has clear-cut pre, and post audit functions) would be appropriate. This committee could be empowered to make an objective determination and bar the loan if need be, based on specific criteria. Parliamentary power must also be improved by ensuring that it approves loan guarantees before they are given. Loans and their terms and conditions must be publicised in the Gazette and national newspapers before the contract is signed. Projects that are funded by debt must be subjected to constitutionally guaranteed citizen input and prior financial, social, environmental and poverty reduction analysis. Loans for projects that violate economic, social and cultural rights must be barred. The functions of the newly created Debt Management Office (DMO) must also be explicitly captured in the Act.
Ultimately we urge the Government of Zimbabwe to convene a conference with its creditors to discuss a realistic assessment of the country's debt sustainability under the prerogative of a fresh start for Zimbabwe's economy.
To the Parliament of Zimbabwe:
We encourage Parliament to establish a Public Debt Commission and conduct an Official Debt Audit. There is need for an audit of all Zimbabwe debts to inform the future debt strategy. This commission should utilise the doctrine of odious debt, and recommend the repudiation of any past loans which fall in this category. Any contracts and agreements that involve such debts and liabilities should therefore be amended or cancelled. Relevant, contextually appropriate changes to debt management policies will be informed by a debt audit. We also encourage Parliament to build its capacities in issues of public finance management so that it avoids rubber stamping loan proposals without carrying out due diligence, in preparation of its enhanced oversight role in this area.
Links