Zero Hunger Petition
10
people have signed this petition.
Add your name now!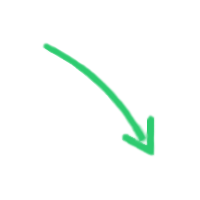 10

people

have signed.

Add your voice!
Maxine K.
signed just now
Adam B.
signed just now
We create this petition in the intention of bring together all our effort to stop hunger globally. Hunger is an issue around the world and should be stopped.
Over many, many years, hunger has been a problem everywhere. Most of them live in Central African Republic, Chad, Sierra Leone, Madagascar, Zambia, Burundi, Yemen, Sudan, Liberia, Niger and Timor-Leste. These top 10 places are the places that need a lot of help with hunger. 815 people in the world go hungry worldwide which is 11.3% of our population. The kids are one of our concerns as 45% of the kids that go hungry die from malnutrition. Hunger is mainly caused by climate change and natural disasters. Climate change is overall caused by us human beings. We are causing this problem and the only things that can stop it is the us, the ones that started it.
We can stop hunger if we all work together. Some of things that we can do to stop hunger are: managing natural resources and preparing for disasters, meeting immediate needs and even donating. To prepare for disasters and managing natural resources we can prevent poverty, therefore stopping hunger. We can also help by meeting immediate needs by getting the shelter, food, water, medicine and e.t.c. to prepare for emergencies of natural disasters which, again can lead to poverty where people can go hungry. Donations can help other people who are in need of resources that are of better quality.
Did you know that :
6.3 million children under age five died in 2013, nearly 17,000 every day. The risk of a child dying before completing five years of age is highest in Africa (90 per 1000 live births), about 7 times higher than in Europe (12 per 1000 live births).
Approximately 3.1 million children die from hunger each year. Poor nutrition caused nearly half (45%) of deaths in children under five in 2011.
Children who are poorly nourished suffer up to 160 days of illness each year. Undernutrition magnifies the effect of every disease, including measles and malaria. The estimated proportions of deaths in which undernutrition is an underlying cause are roughly similar for diarrhea (61%), malaria (57%), pneumonia (52%), and measles (45%) Malnutrition can also be caused by diseases, such as the diseases that cause diarrhea, by reducing the body's ability to convert food into usable nutrients.
66 million primary school-age children attend classes hungry across the developing world, with 23 million in Africa alone, which greatly impacts their ability to learn.