Yu Yu Hakusho Remake
1296
signers.
Add your name now!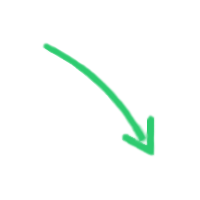 1296

signers.

Almost there!

Add your voice!
Maxine K.
signed just now
Adam B.
signed just now
WHAT IS YU YU HAKUSHO?

YuYu Hakusho(幽☆遊☆白書Yū Yū Hakusho?, lit. "Ghost Files" or "Poltergeist Report")is a Japanesemangaseries written and illustrated byYoshihiro Togashi. The name of the series is spelledYuYu Hakushoin theViz Mediamanga andYu Yu Hakushoin other English distributions of the franchise. The series tells the story ofYusuke Urameshi, ateenage delinquentwho is struck and killed by a car while attempting to save a child's life. After a number of tests presented to him byKoenma, the son of the ruler of the afterlife Underworld, Yusuke is revived and appointed the title of "Underworld Detective", with which he must investigate various cases involvingdemonsandapparitionsin the human world. The manga becomes more focused onmartial artsbattles and tournaments as it progresses. Togashi began creatingYuYu Hakushoaround November 1990, basing the series on his interests in theoccultandhorror filmsand an influence ofBuddhistmythology.

The manga was originally serialized inShueisha'sWeekly Shōnen Jumpfrom December 1990 to July 1994. The series consists of 175 chapters collected in 19tankōbonvolumes. In North America, the manga ran completely in Viz'sShonen Jumpfrom January 2003 to January 2010. Ananimeadaptation consisting of 112 television episodes was directed byNoriyuki Abeand co-produced byFuji Television, Yomiko Advertising, andStudio Pierrot. The television series originally aired on Japan's Fuji Television network from October 10, 1992 to January 7, 1995. It was later licensed in North America byFunimation Entertainmentin 2001, where it aired on popularCartoon Networkblocks includingAdult SwimandToonami. The television series has also been broadcast in various countries around the world. It is currently being aired across Japan, other parts of Asia, and Eastern Europe by the anime satellite television networkAnimax. TheYuYu Hakushofranchise has spawned two animated films, a series oforiginal video animations(OVAs), audio albums, video games, and other merchandise.

-Wikipedia




Statistics




The YuYu Hakusho television series was voted the best anime of the year in the 1994 and 1995

n a 2006 web poll conducted in Japan by the network TV Asahi, YuYu Hakusho was voted as the 15th best anime of all time.

in May 2003, YuYu Hakusho placed in seven out of the top 111 Nielsen ratings for Cartoon Network telecasts

on May 13 at a two percent share of all viewing televisions in the country

YuYu Hakusho tied with Dragon Ball GT as the top-rated Cartoon Network program for the same demographic during the week of September 28, 2004. It was the second highest-rated show among ages 12–17 the same week.

As of May 2003, YuYu Hakusho has sold more than 40 million copies in Japan alone

Why Remake This Anime?
Yu Yu Hakusho was a very popular anime in the early 90's. It's Popularity even rivaled that of Dragon Ball Z at the time. Though it closely followed its manga counterpart, many fans were dissappointed with the ending. Some also complain about the somewhat bland charcter designs for the female characters. Though the original anime has its flaws, it is hailed by many as a "Typical Shounen Done Right".




Animes such as Fullmetal Alchemist, The UpcomingSailor Moon Reboot,Another of Yu Yu Hakusho's Creator's works Hunter x Hunter, and Dragon Ball Z. Most of these have been fairly popular amongst viewers and pulled in new fans. There is no doubt in my mind that Yu Yu Hakusho Would be popular if it had a proper Remake/Reboot. The Anime Community is much more massive now than the time of Yu Yu Hakusho's Inital Release in the 90s. People can discover new shows from forums orYouTubevideos. If they see other anime fans raving about a show, they will go check it out and tell their friends, it truly is a never ending cycle.




What Would be Diffrent about this adaption compared to its Previous Anime?




There are several diffrent routes that this anime could take.




1.)Animation Update:This is the choice that would keep all of the original anime content the same with Much more Updated Animation, and maybe a few minor story changes every here and there. The animation would have be up to par with that of many modern anime. This would be the decison that would please many current Yu Yu Hakusho fans, but most likely not bring in many new viewers unless advertised right.




2.) Enhanced Story/ Character Designs: With this choice you would most likely recieve new viewers and old fans. It is basically getting the best of both worlds. If you choose this type of Reboot/remake you'd have to fix some issues that the original has ranging from minor to major. The first issue is the left out manga chapters. There are a couple of manga chapters that are left out of the anime. I read these chapters and enjoyed them, though this is a minor problem because I believe that fans won't truly care either way if these are included or not. The second issue at hand is the female character designs. This is a big complaint from the YYH fan base. Many have said that the female character designs are too generic and bland, I agree with them. If you were to fix this issue you'd have to update a few character designs, but have us still able to recognize them nonetheless. The final and biggest change would be the ending. This is the most vital decison in the whole remake matter. Some fans are content with the ending. Some aren't. I for one am in the middle. Some say that the final arc was rushed and a bit sloppy ,which i agree with. Some say that it could've been a lot worse, which i agree with. Apparently the manga also had a couple details left out of the anime. This is up to whoever decides to remake/reboot this anime.




These two ideas are what i think would be the best choices if a company likes this idea and decides to pick it up. But i have no say if the company wants to do something completely different. All in all, a reboot/remake of Yu Yu Hakusho is a great investment and a fan pleaser. I hope this idea is heard because plenty of people would like this to happen so i appreciate whoever took the time to read this.