Nip YouTube's Heinous New Super Chat Policy in the Butt!
16
people have signed this petition.
Add your name now!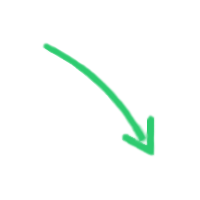 16

people

have signed.

Add your voice!
Maxine K.
signed just now
Adam B.
signed just now
For years I've been sitting by, watching YouTube slowly become more and more anti-consumer towards content creators in a desperate attempt to appease the ad companies that give the platform revenue. They've pulled a lot of junk over the years, but this new policy they want to implement is a whole new level of evil, a level I simply cannot tolerate. This is the last straw. THIS IS THE LAST STRAW. See, there's this thing called a Super Chat; it lets people send money directly to content creators through livestreams. In exchange for the money, Super Chats allow people to send longer messages than normal, and are even highlighted so that everyone's attention - including the creator's - is drawn to them. This feature has been a great way for audiences to support the creators they like, and plenty of creators rely on money from Super Chats to support themselves and their shows. But the higher-ups at YouTube have decided that this simply cannot be, and so they went and whipped up a brand-new policy regarding Super Chats for everyone to love and enjoy...NOT! Apparently, YouTube believes that Super Chats are being used to spread "hate speech," and have even gone so far as to cite Buzzfeed as a source for this outlandish claim! This is already a bright red flag, as Buzzfeed is not a platform one can take seriously for this sort of thing, and is actually guilty of spreading actual hate speech about white men, among other groups of people. But the real crime here is what YouTube's Super Chat policy actually entails: if a Super Chat is deemed offensive, the money sent with the Super Chat does not go to the creator it was intended for, but is instead sent to a charity of YouTube's choice. This is wrong on so many levels. Firstly, this does nothing to punish the people who sent offensive Super Chats in the first place. Secondly, it punishes creators for something that is completely beyond their own control. Thirdly, this means that YouTube will basically be taking people's money and doing whatever they want with it, which is not right and not professional in the least. Imagine if you went to a repairman and payed him to fix your computer, only for him to take your money and spend it all on things for himself instead of buying the parts needed to fix the computer. This is basically what YouTube is doing. Fourthly, this policy can be easily abused by people who do not like certain content creators, as they would be able to send intentionally offensive and vile Super Chats to make the targeted creator look bad, which would also result in the creator not getting any money from said Super Chat. Admittedly, it seems that YouTube might have some noble intentions behind this, as the money from Super Chats deemed as offensive goes to charity, but the way it's executed, this policy is downright scummy and cannot be allowed. I think I speak for most if not all people who have any experience with YouTube that such a detrimental policy needs to be stopped. To put it bluntly, this needs to be nipped in the butt! We must let YouTube know that we do not permit them taking our money and spending it how they please at the expense of the creators we wish to support! For more information on this issue, here is an article from The Guardian that describes the new policy in greater detail: https://www.theguardian.com/media/2018/sep/18/repo...