Youtube! Allow us CONTENT Creators to Leave MCN Networks and terminate contracts if we are not satisfied!
10
people have signed this petition.
Add your name now!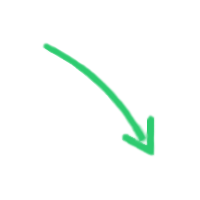 10

people

have signed.

Add your voice!
Maxine K.
signed just now
Adam B.
signed just now
We content creators (network partners) are not satisfied with the current agreement terms that once we sign a lock-contract with a MCN also known as Partner Network on YouTube, we can not terminate our agreement on our end if we are not satisfied with the chosen network.
Several months ago Youtube has added a new feature known as the "Unlink" button. It's only purpose it to allow us to REQUEST yes REQUEST but Not actually unlink us from the partnered network.
So this leaves us in the decision of the currently partnered network should we be released or not.
Many people complain about their requests being denied each time they ask their channel to be released from their network.

This gives US Content Creators and Channel Owners no Freedom of choice once we sign a contract and see the true face of our chosen network . If we are to leave we have to remain for years depending on the contract signed with the current network UNWILLINGLY! Against our will!

Where is the freedom?!
Where are we here the content creators from which both Youtube and MCN's benefit?
Where are our OWN RIGHTS?!

YouTube doesn't take action when we ask to leave a network and stays neutral while we suffer the consequences of our own choice that within time has been proven wrong by our OWN chosen MCN.

This we ASK to be stopped. WE DEMAND for our Rights of Freedom!
We ask Youtube To let us leave a network at any time and to be able to terminate a contract on our sole discretion within a one month prior notice to the network. This will make all networks be honest, not to lie to people. Not to scam us all and lock us in their schemes for years and partners not to be able to leave!


Again! We ask for FREEDOM!
To be able to leave partnered networks at any time should we get unsatisfied. Should a network breach their own terms, or violate our rights. We want an instant leave feature. Or the removal of lock-in contracts from networks.
....................


I ask everyone of you to join this petition and sign.
Every one who is unsatisfied or satisfied with a Youtube Multi Channel Network. This is for our own rights as video producers/ directors and creators.
This should not be let to continue and our voice should be heard!
Thank you to all who sign and support the petition.