Your Package WONT Make Progress in The "Hub of Progress!"
51
people have signed this petition.
Add your name now!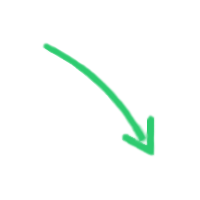 51

people

have signed.

Add your voice!
Maxine K.
signed just now
Adam B.
signed just now
The Bell Gardens USPS Sorting Facility SCAM!
There is a serious issue in Bell Gardens. For over 4 years mail has been getting "LOST(stolen!)" when it supposedly "ships" or gets "processed" at the 7001 Garfield Avenue USPS Sorting Facility in Bell Gardens, California 90201. Some of the mail that has not been "LOST" in the Bermuda Triangle of the postal system has been damaged! Packages arrive open, rip, or even EMPTY! YOU WOULD THINK AN IVESTIGATION WOULD TAKE PLACE! I have done some research and this issue has been present since at least June of 2012! I have unfortunately dealt with this office 4 times this second and third were supposed to be delivered from 6/7/14 to 6/9/14 to the same address in Moreno Valley, California where packages are usually sorted through San Bernardino, California's USPS sorting facility(Much Better Service). The packages were shipped from Des Moines, IA. One arrived on the 9th but the other was slower to be sorted, it got to Bell Gardens, California and did this:
June 9, 2014 , 11:08 pm
Processed through USPS Sort Facility
BELL GARDENS,CA90201
June 11, 2014 , 3:04 am
Depart USPS Sort Facility
BELL GARDENS,CA90201
June 12, 2014 , 3:57 am
Processed through USPS Sort Facility
BELL GARDENS,CA90201
WHY WAS IT PROCESSED TWICE!?!?!? WHYYYY!
It is now June 13th and I am getting really worried after reading the bad reviews and the LAWeakly Article(YES THERE IS A WHOLE ARTICLE FOR THIS POST OFFICE PUBLISHED IN DECEMBER 2013!)(LINK)( http://www.laweekly.com/informer/2013/12/17/the-incompetent-bell-gardens-postal-sorting-office-is-losing-las-mail) . I feel bad for all of the people who have gotten their Christmas presents destroyed, grandkids birthday gifts disappeared, and all of the people like me who are COMPLETLEY FED UP WITH THE BULLS**T GOING DOWN IN Bell, Gardens, California.
Please sign this petition which will be sent to several different law agencies including the:
US Postal Inspection Service
USPS Mail Theft Claim Report (WON'T DO A THING ACCORDING TO REVIEWSL)
City of Bell Gardens Police Department
CNN News Tips
CBS Los Angeles
Just In Case U Don't Believe Me
THE EVIDENCE:
http://www.yelp.com/biz/united-states-post-office-bell-gardens?sort_by=date_asc
http://www.yelp.com/biz_photos/united-states-post-office-bell-gardens?select=2mgalU-ECnGvc49wPgLEGA#cm8GzE4pNt3DE-9zHqOVdg
http://consumerist.com/2011/03/14/usps-sent-my-package-an-extra-6283-miles-before-reaching-destination-2-miles-away/
https://answers.yahoo.com/question/index?qid=20130410215929AApxXms
http://www.amazon.com/gp/forum/cd/discussion.html?cdForum=Fx20DX5GEB7TUX8&cdThread=TxMQGMH9G53LJH
http://www.cheapassgamer.com/topic/301874-has-anyone-ever-had-success-using-the-united-states-postal-inspection-service/
https://answers.yahoo.com/question/index?qid=20090527155504AA8miPn