Yorkville University Petition to Change Academic Policy
80
signers.
Add your name now!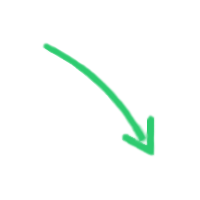 80

signers.

Almost there!

Add your voice!
Maxine K.
signed just now
Adam B.
signed just now
Students from the Master of Counselling Psychology (MACP) program at Yorkville University are petitioning for change in the academic policy regrading assignment due dates and late submissions.
The newly instated late policy restricts student from handing in any assignment after the due date. Students must first contact the professor and have the late submission approved before the due date. As students, we feel that this new late policy is restrictive and unacceptable. Most Canadian Universities have a late policy that allows for late submission with late marks deducted. This newly implemented Yorkville policy is unfriendly to students and there has been a significant number of students who feel as though it has affected their ability to learn.
The new late policy implemented by Yorkville in August of 2018 has presented undue stress to students and provides no understanding or empathy for unforeseen life circumstance.
The change in assignment due dates has also been a cause for concern to many students. Many students living on the West coast have found the change unfair as their assignments now have a deadline that is far earlier than those living farther east. Others have expressed concerns about religious adherence (all assignments are now due on Sunday night), and many students simply felt that the old policy allowed for better time management and academic success.
Yorkville students in the MACP program are calling for a reimplementation of the old late submission policy and assignment due dates.
The following to be included as per the old policy:
Submissions are due at midnight (12am) according to the student's own time zone. Assignments will be accepted until 12 pm Atlantic time the following day.
Submissions will be deducted 3% a day to a total of 15% (five days). Late admissions that receive deductions will not require documentation.
If a student can provide documentation of illness, death or illness in the family, severe personal trauma (car accident, etc.), then the late deduction may not apply.
The intent of the university should be to support students in their success and provide a space where active learning can occur. As of now, the new policies are creating an environment where students feel they are not being judged solely on the quality of their work and is creating undue stress. For a program devoted to educating those entering a helping profession, we feel more leniency and understanding should be provided.
Students enter this program with the understanding that Yorkville is a university that prides itself on accepting students with demanding life circumstances who otherwise would not be able to attend post-secondary studies.
The Yorkville mission statement prides itself on being accessible, rigorous, and flexible. The mission statement reads as follows:
"Accessible: Yorkville University provides academic programs to people who, for reasons of geographic remoteness, health and disability conditions, and family, work or community obligations, would otherwise not be able to complete post-secondary education.
Rigorous: Yorkville University provides challenging academic content delivered by faculty members who are professionally engaged in their field of knowledge, possess the appropriate credentials available in their fields, and are committed to excellence in teaching.
Flexible: Yorkville University provides academic programs that allow students to integrate career advancement studies with their personal and professional lives."
(Yorkville University Mission Statement, 2003-2018))
The newly implemented late policy and due dates are not in agreeance with the perceived accessibility and flexibility promised by Yorkville. The new policy is extremely rigid and does not respect the student community that the mission statement prides itself on accepting.
The objective of this petition is to let the student voices be heard about the newly implemented due dates and late policy, in hope of having the old policy reinstated.
***Yorkville Mission Statement is stated as it appears from the official Yorkville website: (Yorkville Education Company (2003-2018). Mission Statement. Retrieved from: http://www.yorkvilleu.ca/about/mission/)