Yik Back
19
people have signed this petition.
Add your name now!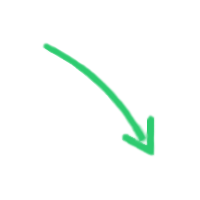 19

people

have signed.

Add your voice!
Maxine K.
signed just now
Adam B.
signed just now
I have written an open letter to Aberystwyth University in the wake of the recent banning of the app YikYak from our university networks. I am looking for signatures to show Aberystwyth University that banning YikYak is not the right solution.
To the Acting Vice Chancellor and to the rest of the University Executive Group, recently you have taken the decision to ban the app YikYak from the university network after an unfortunate incident of bullying on that App. Firstly i would like condemn all forms of bullying as it is disgusting, damaging and cowardly. Something which far too many students experience at different stages of their lives.
However banning the app from the University network is not the answer, with all forms of social media comes the risk of encountering individuals who believe that the internet hides them and their actions. YikYak due to the anonymous nature of the app does pose it's own challenges. Challenges which the authorities and YikYak i have no doubt are dealing with effectively as we speak. However behavior like this is encountered on all forms of social media, i myself was recently listed in a lengthy Facebook post by an individual who threatened "to destroy Aberystwyth" for me and a great number of other individuals. However the solution would not have been to ban Facebook from the university network nor is the answer to ban any social network or app from the university network where bullying occurs as that would mean banning all apps and social networks from the University network.
Banning the app merely drives this behavior to elsewhere, YikYak as your email pointed out can still be accessed via data packages and broadband at other locations in Aberystwyth. Therefore the ban on university networks means it is entirely ineffective. Even if the ban was effective it would merely be driven elsewhere to another app, or to another form of social media.
While we hear at length about the negatives of YikYak i believe the positives of YikYak must be discussed also. It's an app that actually captures amusing moments for students at Aberystwyth from funny aspects of the town to it's nightlife. It is also as i myself have noticed on a large number of occasions been used by students who use the anonymous nature of YikYak to talk to strangers when they are having a hard time. University can be a stressful experience and some students have relied on the anonymous kind nature of Aberystwyth students to help them out when they have needed it.
I ask of you do not let the minority ruin it for the majority, i have faith in the authorities in dealing with the incidents that you are worried about. While at the same time i have faith in the kind nature of students in keeping up the good nature of YikYak through vibrant debate as well as thoughtful caring conversation. I implore you to end this ineffective ban, i understand you have stated it is temporarily however the principle still stands that banning is not the answer to a problem older than Aberystwyth itself.
Yours sincerely Ieuan Joy