Patients and Health Advocates in Support of Proposed Changes to the PMPRB and a National Pharmacare Program
123
people have signed this petition.
Add your name now!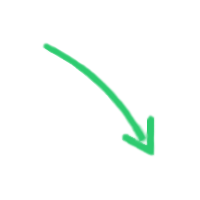 123

people

have signed.

Add your voice!
Maxine K.
signed just now
Adam B.
signed just now
Background:

Beginning in 2016, Health Canada proposed changes to the Patented Medicine Prices Review Board (PMPRB). This quasi-judicial board is mandated to ensure that Canadians pay fair prices for their pharmaceuticals. However, recent research has shown that Canadians pay 25% more for medicines when compared to countries with similar socioeconomic characteristics.

As a result of generous patent terms meant to stimulate jobs and investment, says Carleton University's Marc Andre Gagnon, a specialist in the political economy of the pharmaceutical sector, "Canadians willfully accept to pay an additional $3.6 billion every year for patented drugs. The total economic impact of the patented drug industry in Canada (payroll and investment) is $3 billion"

Innovative Medicines Canada, the official lobbying group of the Pharmaceutical Industry in Canada, has mounted a heavily financed campaign to discredit the proposed changes, and to bully and harass the Canadian government into backing down. The lobby group has funded and rallied patient advocate groups to denounce the proposed changes as detrimental to patients' interests.

It is time for our Canadian government to hear from the many Canadians, including patients and patient advocate groups, who are unencumbered by the influence of the pharmaceutical Industry and free to promote drug policies based solely on research evidence and on the lived experience of patients.

Our politicians need to hear that Canadians strongly support government action that will ensure access to medicines based on scientific evidence, and on policies that are both fair and sustainable.

Petition:
We, the undersigned, support the proposed changes to the PMPRB for three main reasons:

- The constant upward spiral of drug prices prevents increasing numbers of patients from gaining access to needed drugs, putting their lives and well-being at risk. Changing the list of comparator countries used to establish drug prices is a sensible strategy to protect the health of Canadians.

- Excessively high drug prices distort the allocation of health resources across the board, threatening the sustainability of the publicly-funded health care system on which all patients depend. To ensure the future of the public health care system, Canada needs the regulatory power to align drug prices and drug policies with countries that have similar health care systems.

- The Canadian government needs to stand up to the pharmaceutical industry's threats that companies will reduce the number of research and other jobs, deny new lifesaving drugs, and end clinical trials at our research hospitals if changes to the PMPRB are implemented. The industry has a history of using the vulnerability of patients to bully governments for financial advantage. Its profits and tactics are recognized globally as serious impediments to health policies in the public interest; this needs to change.

We urge the federal government to enact reforms to the PMPRB and to institute a universal pharmacare plan.
Signed:
Cheryl-Anne Simoneau, B.A. Phil. & Soc.
Founder-Patient, The Chronic Myelogenous Leukemia (CML)
Society of Canada, Montreal

Sharon Batt, PhD, author
Adjunct Professor, Bioethics and
Political Science, Dalhousie University, Halifax
Executive, N.S. Health Coalition
Co-founder, Breast Cancer Action, Quebec

Colleen Fuller, Researcher, author
Co-founder of Pharmawatch Canada
and the Society for Diabetic Rights
Vancouver

Janice E. Graham, PhD, FRSC, FCAHS
University Research Professor
Dalhousie University, Halifax
Quinn Grundy, PhD, RN
Assistant Professor
Faculty of Nursing
University of Toronto
Marc-André Gagnon, PhD
School of Public Policy and Administration
Carleton University
Joel Lexchin, MD
Professor Emeritus
School of Health Policy and Management
Faculty of Health, York University
Toronto, Ontario

Françoise Baylis, CM, ONS, PhD, FRSC, FCAHS
University Research Professor
Dalhousie University, Halifax