Yavapai College-Prescott Campus Art Gallery
49
people have signed this petition.
Add your name now!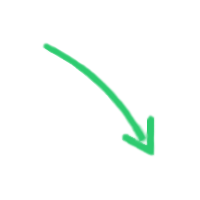 49

people

have signed.

Add your voice!
Maxine K.
signed just now
Adam B.
signed just now
Who Do We Want to Petition?
Yavapai College-Prescott Campus Art Gallery 
What Do We Want Them to Do?

Stop the policy regarding 

digital submission

 of art work to the student art show and return to the previous policy of physically submitting art work to the student art show, or provide resources and equipment for students of all medias to learn the process of digital submission. 
The new policy of digitally submitting art work to the student show is unfair to the work that many of the art students of 
Yavapai College
create for several reasons: 

1) Forcing students to digitally submit artwork to the student art show over complicates the process of submitting art work for many students. Creating digital renderings of artwork is not a simple process for all students. Some students do not have the equipment necessary to create digital images of their work, such as digital cameras, scanners, lighting equipment, and photo editing programs, nor do some students have the technical knowledge of completing such a process.  
 
2) Digital renderings of art work, unless professionally executed, distort or obscure aesthetic details and decrease the apparent physical quality of the work, especially for works that are not originally digitally composed. Some art work will look identical in digital format, others will not. This can create an unfair bias towards pieces that are well produced as compared to those that are not.  
 
3) Digital submission of art work, therefore, creates an unfair advantage for students who work with digital media. Students working in digital media will have a simple task of reformatting their images, and these digital images will be identical to the original work. Students who have physical pieces, such as sculpture, jewelry, furniture, painting, drawing, film photography, and other media who do not all have access to and experience using digital processes, will have to undertake a longer process to recreate new images of their work digitally—images that do not highlight the fine details of their work.
 
4) Digital submission of artwork discourages students from participating in the art show who otherwise would have had the policy not been changed. The process of digital submission immediately causes students to feel that submitting their work to the show in no longer worth it, and thus, they don't want to bother with the process. Worse, many feel that because of this process, they have less of a chance of being selected for the show. Digital images cannot and should not replace the original work, at least not for a local show, for the impact on the viewer when physically observing a piece cannot be as powerful when viewing a digital representation. 
 
5) Convenience for faculty and jurors should never overshadow the convenience of students. Every art student of Yavapai College should have access to a quick, simple, and equal submission process, and it is unjust to make changes to a process that complicates, rather than simplifies, a process that students were well accustomed to and pleased with.
 
6) Although the art students of Yavapai College understand that digital submission of work is becoming the commercial norm, many students have not yet had the opportunity to become proficient with the process of digital submission.  If Yavapai College wishes art students to graduate with the knowledge of how to digitally submit artwork to shows and competitions, it is only within educational reason that Yavapai College provide resources and equipment for students of all medias to learn and carry out such processes as part of general curriculum in beginning courses and/or through workshops sponsored by 

Yavapai College

. To blindside students who have little or no experience digitally submitting artwork disrupts the educational process and discourages the pursuit of entering shows and competitions. 
 
As dedicated art students, we have the right to voice our opinions regarding this new policy. Art is how we express ourselves, and for many of us, it's our single creative outlet, and without it, we feel lost. The student art show is where we reward, appreciate, congratulate, and support each other in our artistic efforts. It's where we learn not only about artistic technique and processes, but it's where we are inspired. The joy of being selected into the student art show is one that each and every student should have an equal opportunity to experience, and that opportunity will only be equal if the submission process is changed to as it was before, or if students are provided with resources and equipment to successfully execute the process of digital submission.
We are forever appreciative of the Yavapai College Art Gallery for presenting our works over the years. Thank you.
Links