End The Economic Discrimination At Yankee Stadium
30
people have signed this petition.
Add your name now!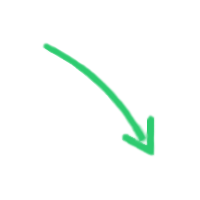 30

people

have signed.

Add your voice!
Maxine K.
signed just now
Adam B.
signed just now
The New York Yankees are one of the leading sports franchises and most recognizable business organizations in the World, in addition to their status as an American icon. Accordingly, the actions of the Yankees reflect upon the values of Americans if not the citizens of the World at large. We are concerned that recent policies promoted by the Yankees at the new Yankee Stadium are not in keeping with the proud tradition of equality followed by the New York Yankees, the history of equality advanced by the game of baseball and the truths of equality espoused by the Declaration of Independence and our American ideals. The policies implemented by the Yankees have the effect of overtly segregating individuals based on financial status in a way and to a degree that cannot be countenanced. This segregation is an embarrassment to both Yankees fans and baseball fans. Moreover, accepting the propagation of such overt segregation gives us grave pause regarding the future of our society. We believe it is incumbent upon us to speak out, so that history does not judge us as willingly complicit in the advancement of this economic caste system. To that end, we respectfully request the New York Yankees do the following: First, remove the "moat" separating the average individual from those with such extraordinary resources that they are able to procure even the most unreasonably priced tickets. This divide is without justification or defense and runs contrary to the notions that have at other times united us as a fan base or a people. Second, allow entrants to Yankee Stadium access to the seats directly adjacent to the foul lines to view batting practice and seek autographs up to 30 minutes prior to first pitch, consistent with the access historically granted to fans. Despite the foolhardy assertions of Lonn Trost, purchasing a seat license to an event is not akin to acquiring fee simple title to real estate even if the prices belie this distinction. Third, lower ticket prices to more accurately reflect the income spectrum enjoyed and endured by present day Americans. Enjoying a baseball game should not be a pleasure afforded or affordable only to the wealthy. We request the New York Yankees to take significant steps to implement our requested changes and honor the history of equality that has made the Yankees, the game of baseball and the United States of America so great for so long.
Sponsor
Jonathan R. Hofstetter and Randall M. Justice are boys who believe it is still OK to back a guy off the plate, fellows who know that you better break up a double play or die trying, guys who recognize 61 and 755 as awe inspiring honest accomplishments, and men who love America nearly as much for her game as for her people and her principles.