Yaesu OLED Failure
155
people have signed this petition.
Add your name now!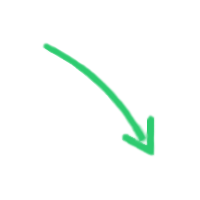 155

people

have signed.

Add your voice!
Maxine K.
signed just now
Adam B.
signed just now
We, the undersigned, are owners of Yaesu's FTdx5000series ofradios.
During the period of ownership of this radio, some owners have experienced a failure of one or more of the OLED sub-displays, either in the form of a white line or a dimming of the display. Some of us have been fortunate enough to have this failure occur during the radio's warranty period, but many of us weren't. If we were fortunate enough to have this occur during warranty, we would have still needed to ship the radio for repair, if not, the cost of the repair has been running about $250 US plus two way shipping.
The failure rate being experinced is unacceptable.
We hereby petition Yaesu to publicly address the issue and offer compensation or guarantees to resolve the issue free of charge, to all owners regardless of warranty status, for a period of time of at least one (1) year beyond the discontinuance of FTdx5000 production.
In the event that Yaesu does not address the issue, we will boycott all Yaesu products.
______________________________________________________________
DZ -01-Jan-2018 Edit
I am going to continue to leave this petition open, however Yeasu USA has addressed the problem in my personal radio.
The reason for leaving it open is that people are still finding this petition and in the forums, current owners are still experiencing problems or and prospective owners are resisting the initial purchase.
I finally got around to shipping my radio out to the service center with a commitment from them to replace the OLEDS that failed with a white line and they would cover shipping back without insurance. My particular unit had two documented white lines and the third had just faded beyond usability.
I shipped the the radio out with a letter and documentation on the two white lines and instructions for them to check the radio out, check the brightness of the main display, replace the third dimmed OLED and finally ship the radio back with insurance. What happened subsequently was that I received the invoice for $0.00 and all three OLEDs were replaced and the radio shipped back.
While not publicizing or committing to it, they may in be covering all the OLEDs in a radio if just one fails. This is a step in the right direction. It just would have been nicer if they publicly admitted to the problem and committed to blanket replacement regardless of ownership.

Links