BRING THE CRAMP TWINS BACK!
44
people have signed this petition.
Add your name now!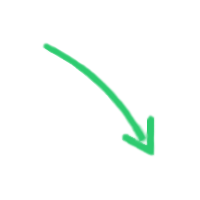 44

people

have signed.

Add your voice!
Maxine K.
signed just now
Adam B.
signed just now
For those of you that dont remember The Cramp Twins then I'll tell you. The Cramp Twins was a cartoon created by Brian Wood, about two twins called Wayne and Lucien Cramp that were not identical at all. The plot of this show is about a smart nature loving boy called Lucien who is constantly being bullied by his twin brother Wayne, a blue skinned bad boy who loves junk and doing stunts on his tricycle. The show revolves around the two twin's lives as they get into minor situations. The show aired on Cartoon Network(UK) and Fox Box/4Kids(US) and it has achieved a cultural sucess with children and was even noninated for BAFTA. The animation was colourful and original, the plots were well writen, it had a great cast of characters and voice actors and a variety of humour (even though there were a few innuendos.) Sadly the show ended in 2005(UK)-2006(US) with the last episode being about Wayne trying to find Lucien's childhood toy which was a shame because the fans wanted more episodes and it was wrong for the show to end so early. Desite this there have been rumours on Wikipedia like there was supposed to be a three part final, or there was going to be a certain Season 5 and quite recently there was a rumor about a missing episode called Pirates Arr/Goodbye to Lucien and Wayne. The show still airs reruns on Cartoon Network UK on daytime/nightime TV but with the show's tenth aniversery coming up I think it's time for the Cramp Twins to have a comeback. They should reboot the series with a special that thats place after the last episode with the pair going back to their sibling revarly roots. (If you haven't watched the last episode, the plot ended with Lucien having a new found respect for Wayne.) The new series should have the original producers and writters, the series should keep to the classic storylines and animation but with a reboot of the show in addition. The series must also reveal the unsolved mystery of Mr Winkle. The new series should air on Cartoon Network, but on one condition they should still air the old episodes on daytime/nightime TV. When this petition has enough signitures it will be posted to TV Loonland or Cartoon Network UK ASAP.