Speak to us, not for us: students respond to media coverage of the St Xavier's letter
381
signers.
Add your name now!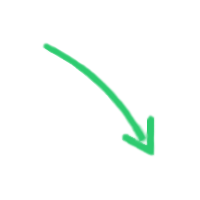 381

signers.

Almost there!

Add your voice!
Maxine K.
signed just now
Adam B.
signed just now
25 April, 2014

On April 22nd, 2014, Fr. Frazer Mascarenhas, S.J., Principal of St Xavier's College, Mumbai, posted a letter on the college's official website (Read here). In it, Fr. Mascarenhas, who also teaches a course in Anthropology of Development, dissected the "Gujarat model of development". He warned against the dangers posed by an "alliance of corporate capital and communal forces coming to power", and stressing the importance of a strong welfare state, ended by informing students to "choose well."




The Bharatiya Janta Party (BJP) has lodged a complaint with the Election Commission, claiming this was "an attempt to influence the minds of students", and that it "violated the Model Code of Conduct." A simultaneous campaign on electronic and social media alleged Fr. Mascarenhas had overstepped his authority. Unfortunately, all this is being said on behalf of students of St Xavier's, without considering their views on the same.




While we as alumni and students might not agree unanimously with Fr. Mascarenhas' statement, or the method he chose to disseminate it, we strongly oppose the biased media reports and falsehoods propagated on social media, which are twisting this case beyond merit. Thus, we, students and alumni of St. Xavier's College, Mumbai, wish to strongly bring home a few points:




First, the insinuation that due to his position of authority, Fr. Mascarenhas' email "coerces" students to oppose a particular political party is patently false. For one, he only attempts to present his perspective on what is at stake in this election and cautions his students to "choose wisely." He does not advise them to choose "X party" or "Y party". Given the multi-faceted propaganda most political parties engage in via newspaper advertisements, TV and radio spots, and opinion polls, it is far-fetched to believe that Fr. Mascarenhas's email would have an overbearing effect on the ability of young voters to distinguish between political options, and choose whom to vote for, by themselves. That, in itself, infantilises students.




Secondly, the reports carried by prominent dailies like the Mumbai Mirror and DNA feed into an increasingly polarized rhetoric. As some students have stated on public forums, the Mumbai Mirror article quoted only those students who had an overly critical view of the institution and of Fr. Mascarenhas.The DNA article cites an unnamed professor stating that Milind Deora had donated Rs 10 crore to the college, something that Deora's office categorically refuted when contacted. It also said "more than 1,000 students…were in for a rude shock" upon reading Fr Mascarenhas's email. The journalist does not name any student sources, nor does she cite any empirical basis for her claims. How many statements of students did the journalist base her statement on? 500? 600? This sort of journalism has contributed to a vicious campaign against the institution, which has now been hijacked by overtly communal voices.




This brings us to our third point of concern, which is the distinctly communal overtones that this debate has taken, especially on social media, where it has transformed into a smear campaign. People have accused Fr. Mascarenhas of campaigning for a particular party and of serving an illicit Christian agenda.




As alumni and students of St. Xavier's, we assert that these allegations are baseless, false and misleading. This college has also been markedly apolitical over the years, with no unions affiliated with political parties, nor any student elections or sloganeering—circumstances that have often caused violent clashes in other college campuses in the country. We have seen no evidence of any "Christian agenda" by the Jesuits either. Is it merely because this email comes from a priest that we must assume it to be "Christian propaganda"?




We refute the allegations above and condemn the propaganda that labels this issue as religious, sectarian and communal, for political gains. We ask: is a letter by the principal of a college exhorting students to "choose wisely" more biased than suspending one's students for not attending a rally by a prominent national leader, as happened in Vadodara?




In a time where academics and activists are voicing their political opinions, we appreciate Fr Mascarenhas' nuanced, argumentative email. We also feel it imperative to affirm our belief in the right of educational institutions to express themselves freely, particularly in a scenario where freedom of speech is increasingly threatened. The BJP has extended a tenuous link between a college funded by a non-political arm of the government and the model code of conduct. We urge the Election Commission to acknowledge this separation.




That said, one can, and indeed should, contest the arguments presented by Fr. Mascarenhas. His decision, far from "coercing" anyone, should foster debate and discussion, but definitely not censorship, and certainly not a media trial. What kind of elections are those where there are no public discussions about the relative merits of different agendas?




Finally, we urge other St Xavier's alumni, as well as alumni of other institutions, our peers, friends, critics, and members of the public, to refrain from engaging in personal and vitriolic campaigns that malign St Xavier's College and its students. We urge you to call out those misleading facts on social media and social networks that needlessly polarise opinions, and result in a general stagnation of public discourse.


We recognise that this issue can and should be dealt with in a reasoned, civil manner, through informed discussion and deliberation. We also understand that disagreement with viewpoints and support for the right to express them are not mutually exclusive. In fact, those are precisely the values we need to cultivate.