Wyoming County HS Turf Fields
183
people have signed this petition.
Add your name now!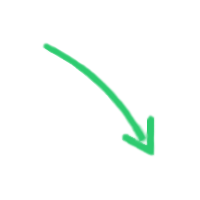 183

people

have signed.

Add your voice!
Maxine K.
signed just now
Adam B.
signed just now
I like facts so allow me to shoot just a few of my favorites...
1 - A typical crass field can use between 500,000 to a million gallons of water each year. Turf allows water conservation and system stabilization. During 2018, more than 2.2 billion gallons of water was saved in North America.
2 - Communities need accessible, versatile play surfaces for youth and people of all ages. Turf is capable to promote year-round activity on safe and resilient surfaces. Increased activity helps reduce childhood obesity and promotes well-being.
3 - Turf eliminates the use of harmful pesticides and fertilizers while significantly decreasing maintenance costs.
4 - Turf is a smart solution for overused, unsafe playing fields. A grass field simply cannot remain lush and resilient if it is used more than three to four days a week, or in the rain, or during the six months of they ear when grass doesn't grow - otherwise the surface will become an unsafe, rock-hard, dirt field.
5 - Users often recover the installation costs within a few years by reducing the need for water and maintenance costs.
6 - In retrospect, reducing sports field maintenance budgets frees up new funds for the classroom. And with the ability to rent fields out due to the turf strength, it is a way for organizations to bring in extra funding.
7 - Durability and an even playing surface mean fewer injuries.
8 - Less pollution; as well, due to the reduction of noxious emissions from maintenance equipment and mowers. A push mower emits as much pollution in one hour as 11 cars; whereas, a riding mower emits as much as 34 cars.
9 - Return on investment: a turf field pays for itself over 3 to 4 years. The cost of installing and maintaining a turf field over a 20-year period is over 3x less expensive than the cost of a grass field.
10 - Resiliency: natural grass should not be used more than 20 to 24 hours a week or 680 to 816 hours per year. Turf can be utilized 3,000 hours per year as there is no required "rest" period for the surface.
11 - Safety/Performance: hundreds of studies have shown that the risk of injury is no different on turf and in many cases, has been extensively benchmarked and tested for player safety and performance measures and shown a decrease in injury risk.
In my opinion and thoughts it is a no brainer that Wyoming County set down and begin working on a project to implement turf at Wyoming East HS and Westside HS. The benefits greatly outweigh the cons (expensive installation). We need to get on board because it benefits the schools, the communities, and the entire County.
If you agree then please sign and share this petition!