WXCommuters
45
people have signed this petition.
Add your name now!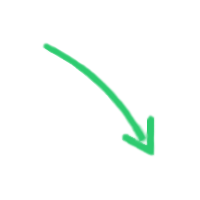 45

people

have signed.

Add your voice!
Maxine K.
signed just now
Adam B.
signed just now
Dear CEF, UNITE and IPA reps,
We are writing on behalf of all Cityjet employees who currently use Cityjet aircraft to commute (for want of a better word) to their crew base for duty.
Concerns have been raised across all bases and crew regarding the future changes to leisure travel. Specifically the details regarding the loss of GP net, ID Travel for AF flights and that of a new standalone WX platform. From the company intranet presentation recently released, the company states that GP net would be lost after 3 months and we quote: "WX employees would access MyIDTravel for AF flights ZED fares without reservation".
Firstly, before we go any further, we would like to ask the company to clarify exactly what this would mean. The consensus among crew and frequent GP/MyIDUsers would be that for an EDI-CDG and DUB-CDG route (ie. an AF route) we would now have to purchase a ZED fare ticket to "commute" to work (personal commuting, not positioning) even when it is operated by WX on a RJ85?
If this is the case, which we fear, then crew will see a approx €120 return (DUB-CDG-DUB example) standby fare just to personally reach their base, that being double the current GP fare available to us. With difficult times across the board, a long running pay freeze and rising costs for all, we fear that this near double of what already is a considerable cost to many, could be too much to absorb.
Let us be clear. This is not a fight to keep GP net. It is – initially - a request for clarification for what those staff (who chose to commute in their own time and expense) will have to pay for AF flights operated by WX.
If our interpretation is correct, then we have the following suggestions as requests for options we would like to pursue with the company – to benefit ALL staff:
· Leisure Travel Jumpseat Policy – Would it not be fair that crew (in uniform) could -at the permission of crew control and the Captain- avail of a jump seat ticketless. Of course PA and operating crew would take priority. We also agree that very simple steps can be put in place so as to not:
§ Increase workload of OCC and Crew Control
§ Prevent the system being abused.
· Can an agreement be reached with AF/Intro to honour the current GP fare in place for AF flights operated by WX.
We would also like to ask the company:
· Will our current access level to MyIDTravel change at all? Will we still avail of all the current ZED fares and airlines that we currently have?
We understand the sensitive nature of finessing details with Intro and that not everything can be revealed until final closure of sale, but as crew who spend a considerable amount of time and money to ensure we get to where the company employees us, we think it is a fair question to ask. It is the nature of aviation worldwide that not all crew happen to live exactly where the company bases them. As our employee representatives we are writing first to the CEF, UNITE and IPA to ask the appropriate body to approach the company officially on our behalf with the above.

Kind regards,