CCSVI Liberation Treatment for Multiple Sclerosis
670
people have signed this petition.
Add your name now!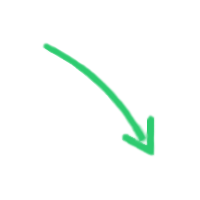 670

people

have signed.

Add your voice!
Maxine K.
signed just now
Adam B.
signed just now
Multiple Sclerosis is a Degenerative, Debilitating Illness that strikes people of all ages, it does not discriminate on race, sex, or religion.

Diagnosis is not easily determined and can happen at any time during the course of your lifetime, when most people are just beginning to start their lives as productive independent people. The ravaging effects of this illness in the long term are devastating.

It can lead to depression and can have an enormous impact on love ones and care givers alike. Some of the Drugs that are used to treat Multiple Sclerosis do not always work. They are expensive and have a long list of side effects.

Recently new information has come to the forefront on Multiple Sclerosis. Dr Paolo Zamboni in Ferrara, Italy has made this startling new discovery. He has found that in patients with Multiple Sclerosis there seems to be a narrowing of the veins in the neck and chest, causing the blood to flow back up into the brain leaving Iron deposits, for which they now believe, might be the cause of Multiple Sclerosis.

Dr. Zamboni in Italy calls this condition CCSVI (Chronic Cerebrospinal Venous Insufficiency) The treament for it is named "The Liberation Treatment" and offers hope for many Multiple Sclerosis sufferers that until now have had so little hope.

The testing is done through an Ultrasound which will determine if the patient does indeed have the narrowing in the veins, so they can proceed with the treatment.

At the moment Vascular Dr's all over the world are performing this treatment with success. The procedure is simple and is performed on many patients with other conditions and paid for by provincial health care plans. This treatment is actually aimed at treating abnormal narrowing in the veins leaving the brain, not MS. However, the provincial and Federal governments will not fund the procedure for MS patients with CCSVI.
They will fund it for patients with other conditions such as headaches. I'm sure MS sufferers would love to be able to complain of a headache so they can have the treatment. The lack of funding for this narrowing of veins in MS patients makes no sense and deprives MS patients of a chance to slow, stop or change the disease process. The longer MS patients have to wait, the more degeneration that occurs, much of which cannot be reversed.

MS patients, their caregivers and family members significantly affected by this terrible disease desperately need the Canadian Government to approve this treatment here at home in Canada so as to start the process of returning Canadian sufferers of Multiple Sclerosis to living once again normal and productive lives, free of the ravages of this illness.

Please give all Canadians living with this illness the opportunity to say how great it is that we live in a country where we can take great pride in being a Canadian.

Please show your support by signing this petition.
Links