Petition for Engineer unlocks
65
people have signed this petition.
Add your name now!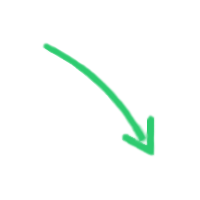 65

people

have signed.

Add your voice!
Maxine K.
signed just now
Adam B.
signed just now
Dear Valve staff, especially the Team fortress 2 staff,
First, I would like to congratulation you on an excellent game and thank the team that runs it. The past years, you have continuously updated the game, for free, and made the experience enjoyable. However, there is one serious issue that diminishes the quality and effort of the update. The engineer lacks additional update since the Australian Christmas update. Since that time, each class has received numerous updates that add weapons, change their play style and allow these classes to be played in new and interesting ways. All the other classes have left the engineer in the dust, comparatively in the number of updates received.
To these who do not play engineer or prefer another class, you're being affected as well, Team Fortress 2 is like a complicated game of rock, paper, scissors. Each class complements the other and the engineer complements your class as well. For instance, sentries and dispensers create a safer place for a player to rest and heal, that by not providing the engineer with alternative abilities, the engineer cannot adapt as well to changing circumstances. This could potentially leave you vulnerable to enemies that the sentry would have otherwise protected you from.
To Valve whom is a business and is in the business of make money, introducing an engineer updates will create revenue. If introduced these times would become the hot seller because of the high demand for their release.
In short:
Valve please do not turn your backs on the engineer.

Release an update into beta for all to see, this will show the community you still care about the engineer and ensure that the weapons and abilities granted to the engineer do not break the system. As the engineer greatly affects game balance.

It may be wise to hold another polycount like contests for the engineer exclusively. This will allow for the needed models and allow you (Valve) to direct the style based on your thoughts.
Thank you Valve, for reading this petition and Thank you those who signed the petition
Sponsor
WE WANT NEW ENGINEER UNLOCKS (WWNEU!) (Steam Group) The group title says it all. Enough is enough. The group is dedicated to getting unlock available for the engineer in Team fortress 2
Links