End the Hornswoggle vs Chavo program on WWE Raw.
3836
signers.
Add your name now!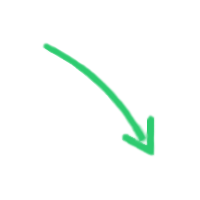 3836

signers.

Almost there!

Add your voice!
Maxine K.
signed just now
Adam B.
signed just now
September 1, 2009 Dear WWE Creative Team, Online Petition against the Hornswoggle vs Chavo Guerrero programming on WWE television. For over two months, WWE Monday Night Raw viewers have been subjected to a series of matches involving WWE Superstars Chavo Guerrero and Hornswoggle. Where as we recognize the reasons why the Hornswoggle character is on Monday night television with regard to his targeted audience of small children and the merchandise revenue he may bring to the company, the company should also recognize that its primary audience for the program does consist of adults and that adult fans are subjected to this on a weekly basis, as well. The WWE began airing the Chavo Guerrero vs Hornswoggle program on July 9, 2009 on WWE Superstars. Since then, the program has turned into a regular segment on Monday Night Raw. Here is a record of the number of times these two talents have worked together since July: 1) July 9th- Superstars- Chavo Guerrero vs Hornswoggle (Chavo Wrestles on His Knees) 2) July 13th- Raw- Chavo Guerrero vs Hornswoggle (1 Arm Tied Behind Back match) 3) July 20th- Raw- Chavo Guerrero vs Hornswoggle (Sharp Dressed Man match) 4) July 27th- Raw- Chavo Guerrero vs Hornswoggle (Blindfold Match) 5) August 3rd- Raw- Chavo Guerrero vs Markswoggle (Hornswoggle interference) 6) August 17th- Raw- Chavo Guerrero vs Hornswoggle (Falls Count Anywhere match) 7) August 24th- Raw- Chavo Guerrero vs Hornswoggle (Boxing Match) 8) August 31st- Raw- Chavo Guerrero vs Hornswoggle (Bullrope Match) 9) September 7th- Raw- Chavo Guerrero vs Evan Bourne (Hornswoggle interference) 10) September 14th- Raw- Chavo Guerrero and Carlito vs Hornswoggle and Evan Bourne 11) September 21st- Raw- Chavo Guerrero vs Cedric The Entertainer (Hornswoggle interference) 12) September 28th- Raw- Chavo Guerrero and Chris Masters vs Hornswoggle and Santino Marella We can understand the Hornswoggle character having a role on Monday Night Raw, however are unable to comprehend your logic for subjecting the audience to essentially the same match with the same outcome every week for over 2 consecutive months. As stated, adults are the largest part of your audience, and where as the Undersigned are willing to tolerate the Hornswoggle character having a role on Raw, we are not willing to tolerate being subjected to virtually the same match between the same two characters with the same outcome virtually every week on WWE television. Therefore We, the Undersigned, are pledging that from this point forward, any time Monday Night Raw features Chavo Guerrero and Hornswoggle working in another match together, be it a Singles Contest, Gimmick Match, Tag Match, or any other type of contest, we will turn Monday Night Raw off for the rest of the evening in protest and will also turn Monday Night Raw off the following week, as well. Sincerely, The Undersigned
Sponsor
We are a group of disappointed WWE fans who stand for the elimination of the repetitive Chavo Guerrero vs Hornswoggle matches on WWE television. A couple requests from the Petition sponsor: Need your help with a couple things, everyone. I'm asking you to please not sign your name as the name of any celebrity, politician, screen character, or current/former WWE talent (ie: Vince McMahon, Barack Obama, Luke Skywalker, Michael Jackson, etc.) Anyone who does this will be subjected to having their signature deleted. If you do not wish to leave your first and last name, you can simply either leave your first name only or simply check the "Anonymous" box when signing the petition. Also, only one signature per IP address is programmed to be accepted. Additionally, please keep the comments respectful. Any signatures containing inappropriate comments will unfortunately be subjected to having the entire signature deleted. Thank you everyone in advance for your cooperation! I appreciate your help and you are doing a great job in letting your voices be heard.