Use WWE Divas Correctly
118
people have signed this petition.
Add your name now!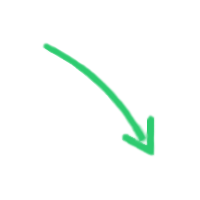 118

people

have signed.

Add your voice!
Maxine K.
signed just now
Adam B.
signed just now
Remember the good old days of Trish Stratus, Lita, Victoria, Molly Holly, Ivory, Jacqueline, Jazz and Gail Kim in '02 and '03? Remember how good their matches were and how exciting their feuds were? They were frequently given a large amount of airtime on RAW, whether it being backstage confrontations or in ring brawls, they were also given great matches at PPV's. But as time went on and these women parted ways with WWE and now we find ourselves having to watch 10 second matches, feuds with no storyline or thought from the WWE creative team. WWE is aired in over 120 countries and with a percentage of the audience being children, I feel WWE is failing the kids who are viewing their broadcasts in many ways. I believe that the Divas are not treated equally to the men. They are not allowed to compete in many match stipulations such as ladder matches and cage matches, where as their counterparts in TNA are. The Divas are frequently used as valets and eye candy when many of them are extremely good athletes and more skilled than many of the men and should be allowed to show this. I think WWE gives the wrong message with all the Divas being 'glamorous' and I truly believe this is a bad influence on the children viewing this. Finally I think the WWE is not using the true female talent in the WWE and they are conforming to looks alone and not talent. I feel the true talent in the WWE is not being used, the majority anyway. Here is a list of the WWE Diva's who I and many other people think currently have the legitimate skills to be a Champion: Gail Kim Natalya Neidhart Beth Phoenix Mickie James Melina Perez Katie Lea Burchill Jillian Hall Michelle McCool
Serena
Alicia Fox

Overall we would like the WWE Divas to have real wrestling matches, to have serious PPV matches, strong storylines and also feuds like the ones we witnessed in the early 2000's. We want the treatment of Divas to improve and for them to be taken seriously. I feel that the way WWE treat its women is offensive to many female viewers. Please WWE, do something about this and finally listen to the fans.
Links