WWC and Chamber Opposition of New Recycling & Transfer Station in Woodinville
1158
signers.
Add your name now!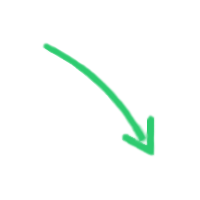 1158

signers.

Almost there!

Add your voice!
Maxine K.
signed just now
Adam B.
signed just now
Tourism is crucial to the current and future development of Woodinville Wine Country. The proposed transfer station located at 16111 Woodinville-Redmond Rd NE, Woodinville 98072, is directly connected to one of the few roads used to access wineries, restaurants and many other businesses who rely on new and returning visitors to succeed. A transfer station within a tourist and business district does not create a welcoming setting or quality experience for these visitors.
Based on recent studies of Woodinville tourism, an estimated 795,000 people visit Woodinville each year (1). Visitors spend billions in taxable sales income to King County, a large portion is from wineries, restaurants and lodging (2). The potential of odor or noise disturbances will impact experiences and overall return visitors that businesses and the City of Woodinville rely on.
In addition to the negative impact on tourism, the following have been consistently cited as concerns by Woodinville businesses and residents:
TRAFFIC AND ROAD ACCESS:
● The site of the proposed location in Woodinville is located on a narrow two-lane, well-travelled road that does not have straight access from I-405.
● Other access roads travel through residential neighborhoods and tourist districts that are not designed to handle the increased levels of traffic from self-haul customers, private garbage trucks, and tractor trailers transporting materials. Many businesses, including wineries, breweries and restaurants are only accessible via this route.
● This is one of only two routes for the Sammamish River Trail with consistent bicycle use.
● The Eastrail Trail path is directly across the road and very close to the proposed site, which will be heavily used by pedestrians and cyclists between Snohomish and King Counties.
IMPACT ON THE ENVIRONMENT:
● This site has a seismic hazard identified.
● The site is in close proximity to a stream and the Sammamish River that connects Lake Washington to Lake Sammamish.
● While it is stated that odor and noise are minimized due to the proposed enclosed design, there is still the potential for noxious odors and noise, from the location itself and from the increased garbage and trailer traffic passing directly through several designated Woodinville Tourist Districts and along the Eastrail Trail.
PROXIMITY TO SCHOOL TRAFFIC:
The site is directly across from the proposed site is the Chrysalis School, with additional traffic before and after school, including new teenage drivers.
DISPLACEMENT OF LONG STANDING BUSINESS:
The proposed site will displace Winsome Trading, a successful family-owned and run business since 1977.
With the negative impact to Woodinville's business and tourism, we strongly oppose Woodinville as the site selection of the new Northeast Recycling and Transfer Station.
References:
(1) King County, Sammamish Valley Area Wine and Beverage Industry Study, September 2016
https://kingcounty.gov/depts/executive/performance...
(2) Woodinville Tourism Study
https://woodinvillewinecountry.com/uploads/primary...
For more information: Woodinville Wine Country | Woodinville Wine Country Opposition of New…

PLEASE NOTE: We are not fundraising for this effort at this time, we are just looking to build community support.