RezoningClarksvilleViolatesPlanHoward
165
people have signed this petition.
Add your name now!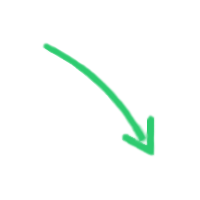 165

people

have signed.

Add your voice!
Maxine K.
signed just now
Adam B.
signed just now
We, the citizens, taxpayers and voters of Howard County oppose the map amendments 34.001 and 34.002 proposed for rezoning from RR-DEO to R-ED. This is the parcel owned by Colorado resident Jeannie Hoddinott, Trustee and owner, of 6166 Guilford Road, Clarksville, Md. 21029. This property borders both Guilford Road and Route 108. Rezoning of this property is wrongful at this time:
(1) It does not comply with PlanHoward 2030 General Plan because the General Plan as amended by Amendment 39 requires that any development "should be designed and zoned to establish a transition that is compatible with and enhances surrounding communities." p. 76 of PlanHoward.
(2) Rezoning to R-ED is not compatible with this community because it permits "attached" housing units. Attached housing units are not "transitional', "consistent" or "compatible" with the adjacent zones. There are only detached homes on all sides of the Hoddinott property, including homes in Clarks Glen North, Clarks Glen, Clarksville Overlook, and homes along Route 108, which are in "one single-family detached dwelling unit per lot" zones. "Attached" units are a substantial change in the character, size, structure, design, use, traffic, and neighborhood.
(3) Rezoning to R-ED is not compliant with PlanHoward 2030 because this particular rezoning to R-ED allows a CEF District as a matter of right. A zone allowing a CEF District is not "a transition that is compatible with and enhances surrounding communities". P. 76 of PlanHoward. CEF Districts are permitted in zones allowing "attached" units. CEF Districts are not permitted in "single family detached dwelling" zones. Section 121.O.I.6. The CEF regulations permit virtually unlimited uses as a matter of "Right", including uses permitted in B-1 or B-2 zones. These permitted commercial "rights" are not "transitional' between the existing residences on all sides of the Hoddinott property.
(4) An environmental impact study must to be conducted before rezoning this property to protect our streams and to protect against the substantial additional storm water which would be created by transforming a non impervious agricultural field into a development with substantial impervious surfaces. Development of this property will cause more damage to Chesapeake Bay, our streams and our environment. An EIS would confirm the damage. A thorough study, analysis, and comparison to alternates must be conducted before opening the door to developers who claim waivers, variances, and "rights" to increase their profits at public infrastructure expense, and bypass the goals and protections promised in PlanHoward.
(5) Natural resources need protection before rezoning. This property has two type two streams flowing towards the east, and the property slopes to the south to another type II stream tributary.
(6) The Hoddinott property has a historic grave site of Howard County's founders which needs to be protected.
(7) Money is wasted here without benefit to taxpayers. Howard County proposes an $18 million dollar bond issue to fund expansion of the sewer system. Expansion of the sewer system to this property generates profits for the property owner and the developer. Instead of any benefits or reduced costs, Howard County taxpayers are burdened by more increases in increased infrastructure costs; for example, the newly proposed bond payment costs, cost of sewer system capacity increases, increased sewer and water fees, school redistricting, highway expansion, etc. Storm water fees are now assessed against all property owners beginning at $100 per year with certain future increases. Rezoning further burdening taxpayers and property owners must be much more carefully studied to avoid taxpayer cost increases. Other Maryland counties require developers to pay substantial infrastructure impact fees, but not in Howard County.
(8) Route 108 at this location is above its designed capacity. A comprehensive traffic study, including nearby adversely affected intersections, needs to be conducted before rezoning which permits home units too close to Guilford Road and Route 108. This is not good planning. For example, it would adversely impact Howard County's future growth if the two lanes of Route 108 and Guilford Road were prevented from widening onto the only property available expansion if the developers exercised their "right" to build up to existing setbacks (it's cheaper to build closer to the highway). Evaluation must also include the fact that this property is near the congested intersection of Ten Oaks Road and Route 32.
Links