Write for Rights Campaign - End illegal detentions now! Standing up to demand our basic human rights
30
people have signed this petition.
Add your name now!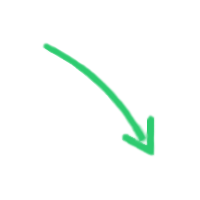 30

people

have signed.

Add your voice!
Maxine K.
signed just now
Adam B.
signed just now
PETITION:

We voice our support for all those oppressed accross the world. We demand an immediate resumption for their basic human rights. We support Amnesty International's Letter-writing marathon held between 3-17 December 2011.




Our sympathies are with the affected families of the victims especially the 14 cases mentioned below. We pray for their swift release. We condemn those responsible for violating the basic human rights.




Signed herewith.

___________________________________________________________

ABOUT THE CAMPAIGN

What is the letter-writing marathon?


Amnesty International holds the letter-writing marathon every year around around Human Rights Day on 10 December. Hundreds of thousands of Amnesty International supporters get together to write letters in solidarity with people or communities whose rights have been violated.

Who are the letters being written for?

These letters are being written for 14 people this year. They are all individuals at risk.

By taking action in the 2011 letter-writing marathon, we hope to improve the lives of people and communities in 14 countries who live with the daily threat of human rights violations.

History student Jabbar Savalan is serving a two-and-a half-year prison sentence in Azerbaijan in response to his peaceful anti-government activism, including comments he posted on the website Facebook.

Jean-Claude Roger Mbede, a 31-year-old student, is serving a three-year prison sentence in Cameroon solely because of his real or perceived sexual orientation. He is at risk of homophobic attacks and ill-treatment.

Filep Karma is currently serving a 15-year prison sentence after taking part in an annual ceremony where a Papuan Independence flag was raised. He was one of 200 people who took part in the peaceful ceremony in Abepura, Papua Province, on 1 December 2004. Filep Karma was arrested at the site of the ceremony. Police reportedly beat him on the way to the police station.

Mohammad Sadiq Kabudvand is serving a 10-year prison sentence in Iran for peacefully expressing his views. He has been held, mostly in Tehran's Evin Prison, since his arrest on 1 July 2007.

Inés Fernández Ortega and Valentina Rosendo Cantú were raped by Mexican soldiers in 2002. Although they reported the attacks to the authorities and followed up their cases, no substantive investigation has taken place and no one has been brought to justice.

Port Harcourt Residents Since 2000, more than two million people have been forcibly evicted from their homes in Nigeria. Hundreds of thousands more continue to be at risk of losing their homes.

Yodok Political Prison Camp An estimated 50,000 men, women and children are currently held in Yodok political prison camp in North Korea. Yodok is one of six known camps in the country, in which an estimated 200,000 political prisoners and their families are imprisoned without trial or following grossly unfair trials.

R

ussian human rights activist Natalia Estemirova was abducted and killed by armed men on 15 July 2009 in Grozny, Chechnya. There are still no reliable signs that those involved in the murder, including those who might have ordered it, will be brought to justice.

Sudanese national Hamad al-Neyl Abu Kassawy was arrested in Madina, Saudi Arabia, on 26 June 2004. He is one of thousands of people detained in Saudi Arabia as part of the "war on terror". Suspects are often held for years without trial and without access to lawyers or the courts to challenge the legality of their detention.

Ragihar Manoharan and four fellow students were shot dead by Sri Lankan security forces on 2 January 2006. Ragihar Manoharan's father, who heard the shots, has received death threats for giving evidence at an inquest into his son's killing.

Halil Savda is a human rights defender and conscientious objector who faces an ongoing risk of imprisonment for freely expressing his support for conscientious objectors. He has been arrested on multiple occasions since 2004 for refusing to perform military service, and has been detained for around 17 months in total during that time.


In 1994, at the age of 16, Christi Cheramie was sentenced to life imprisonment without the possibility of parole. To impose this sentence on a person who was under 18 years old at the time of the crime violates international law. Christie Cheramie is now 33 years old and has spent more than half of her life in prison.

Fatima Hussein Badi is facing the death penalty following an unfair trial in which her brother, Abdullah Badi, was also sentenced to death. Abdullah was executed in 2005.

Since February 2003, members of the women's rights organization Women of Zimbabwe Arise (WOZA) have repeatedly been arrested while taking part in peaceful demonstrations to protest about the social, economic and human rights situation in Zimbabwe. Many have been arbitrarily arrested and detained in appalling conditions.

Who are the organisers of this event?

In parts of the world where there are no Amnesty International offices, members have organised these events on a voluntary basis. However, as members they (we) are not authorised to speak on behalf of Amnesty International. For any further questions please get in touch with Alaphia.zoyab@amnesty.org.
Sponsor
-Amnesty Volunteers in Islamabad amnesty.letterspk@gmail.com
Links