Reveal Min and Elayne's Casting!
50
people have signed this petition.
Add your name now!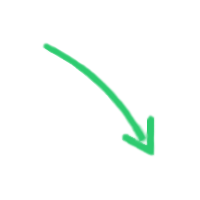 50

people

have signed.

Add your voice!
Maxine K.
signed just now
Adam B.
signed just now
"The Wheel of Time turns, and Ages come and pass, leaving memories that become legend. Legend fades to myth, and even myth is long forgotten when the Age that gave it birth comes again. In one Age, called the First Age by some, and Age yet to come, an Age long past.." A wind rose over the flatlands of Andor, where a tinker sat to compose a list:
We are the true fans of the Wheel of Time books and upcoming series
We are the believers that every fan is a true fan, new and old
We are the ones who have read the series once or 20 times
We are the ones who love Robert Jordan, and love our community
We are the fans who brought other fans into our world
We are the ones who make this story come to life in our own lives
We are the ones who cheered when Harriet told us an adaptation comes
We are the ones who followed Rafe's every tweet
We looked to KVH with anticipation
We are the fans who cheered for Rosamund, freaked out over Daniel, and completely lost it over the Emond's Field five
We are the ones who got the dad we deserve for Tam
And got our Thom to bring back our faith when it wavered
And got a Fain to chill the bones
We huzzahed for Uta and Salli and Wayne and Ciaran
We are the fans that came for Alanna and stayed for Priyanka
We embraced Hammed and Jennifer and Alvaro and Kate and Mary and Clare and Peter and Taylor and Emannuel
We also listened to and loved Sanderson
We are #TwitterOfTime and youtubers and illustrators, podcasters and facebookers
We are the memers and the Hunters of the Horn
We are threads in the pattern
We are the fans who know you owe us nothing, but we hope and yearn for so much; have hoped and yearned for so much, for so long
We ask and petition, humbly, that you reveal to us who will play Min Farshaw and Elayne Trakand, so that we may have some joy to break the darkness of these days with a little bit of joyful Light.
May you always find water and shade Team Jordan and Team Rafe