WorldWide E.L.F Stands With Kangin
28712
signers.
Add your name now!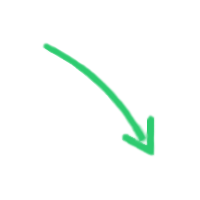 28712

signers.

Almost there!

Add your voice!
Maxine K.
signed just now
Adam B.
signed just now
Hello,
We are super junior's fans E.L.F from all over the world (ِِArab countries, Thailand, South America, North America, France, Italy, Indonesia, United Kingdom, Malaysia, Philippines , Vietnam, Japan, China, Korea , Australia, Ukraine, India, Turkey, Iran, Germany, Puerto Rico, Russia)
On the 24th of May Super Junior's member Kangin had a car accident, he hit a streetlight post in Sinsa-dong, Seoul. And a shop owner nearby reported the broken streetlight post to the police while Kangin left the scene of the accident. The next morning he reported himself and was questioned, he stated saying "I remember hitting something, but I didn't know it was a street light pole." According to the police, Kangin's blood alcohol concentration was 0.05 percent which is enough to get his license suspended.
Later on SM Entertainment commented on this accident saying: "This is SM Entertainment. It is true that Kangin had a DUI accident. Kangin contacted the police regarding the accident and received an investigation at the arranged time. Kangin is deeply regretful of his actions and will cease all entertainment-related schedules to take some time to self-reflect. Once again, we sincerely apologize for worrying you."
On the following day some Korean fans posted a petition asking Kangin to leave Super Junior. The petition states: "Since it is certain that Kangin's unlawful acts will be damaging to Super Junior's group activities, this petition was made due to the opinion that is unfair for Kangin to continue promoting under Super Junior."
Thus, ELF from all over the world have decided to write a counter petition responding to the one that was originally written and signed by some Korean fans requesting Kangin's removal from the band.
Please note that this petition is written to shield kangin from the hatred he has received from the public. As a fandom we support and love all the members of Super Junior equally; therefore, we cannot just stand still while the members are being unfairly banished by the media or attacked by the internet users. However, we are not defending Kangin's actions, endangering his life and other people's is unacceptable, and he should be punished according to the law
Although a drunken person isn't in the right state to make the right decision, he should have acted differently; but at least we are relieved since it was a minor accident and no harm was done. If it was any other person out there, other than Kangin from Super Junior, would anyone step up and ask him to leave his job or to be jailed?
Kangin is not an Angel, Kangin is a Man and Man was meant to err in order to learn, we also know that he has already made the same mistake before. But how can you expect a person to move on if he is constantly reminded and humiliated by MCs in variety shows in front of millions of viewers? Stop preying on other people's mistakes, concentrate on being better human beings.
Super Junior and ELF are one family, if something bad happens it affects all of us, nevertheless a family never give up on its own members because s/he made a mistake. So consider this as a warning to all the haters out there, all the verbal abuse, the cursing and the hate comments you have bombarded him with are an act of crime. And it has affected all of us as well, that's why we, as one of the biggest fandoms in the world, will NOT remain silent when Super Junior members are being targeted.
We are writing this petition to make sure that our voice as a large portion of the global fan base is heard, we recommend further consideration before taking any actions. We want to emphasize on the fact that Kangin has always been and will always be a member of Super Junior. We want him to continue being a member of the band, and to resume his solo activities as well after he finishes the punishment he will receive.
we will continue to support them until the day the Pearl Sapphire Blue Balloons cover the entire world.
If you support kangin staying as a member of Super Junior, then please Sign and share this petition.
Super junior fighting!! Kangin fighting!!
#강인은글로벌엘프의보호아래에있다
Kangin will never leave Super Junior when ELF got his back!
Let's sign this petition and share with all E.L.F