World Peace Project
12
people have signed this petition.
Add your name now!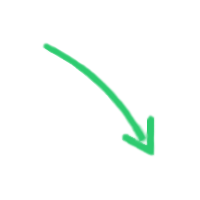 12

people

have signed.

Add your voice!
Maxine K.
signed just now
Adam B.
signed just now
World Peace Project

Today my heart spoke, and finally in the quiet of night, my mind listened. World Peace... What is it? Is it rainbows, fairies, and care bears? Not likely... Is it a cure for common mental illness, organized crime, and pollution? Probably not. What can it solve? Gang life, violence on play grounds, world hunger? Maybe. What can it mean? Like any word we have made up along the way of humanity and civilization, there's opportunity to refresh the idea that it is possible. After all, the term "world peace" exists and it exists because it is a dream. Something inside us all wants it to be real. So let's bring that hope alive. During the duration of this disscusion I will touch on three things. (1) What can we do to make world peace seem attainable? (2) What can replace wars on a more realistic level? (3) How can we make ourselves heard?

So what are some things that can make world peace a reality? Lets first start with the definition. How can we make it sound possible? Easy, by changing the idea that it is impossible. World Peace, by definition From Wikipedia, the free encyclopedia

"World peace is an ideal of freedom, peace, and happiness among and within all nations and/or peoples. World peace is an idea of planetary non-violence by which nations willingly cooperate, either voluntarily or by virtue of a system of governance that prevents warfare. Although the term is sometimes used to refer to a cessation of all hostility among all individuals, world peace more commonly refers to a permanent end to global and regional wars with future conflicts resolved through nonviolent means and/or the establishment of a collective security agreement backed by a military force.[citation needed] In June 2010, the Global Peace Index, published by the Institute for Economics and Peace, found that world peace had declined over the course of 2009 and 2010.[1]"

Lets summarize that. Non violent conflict resolutions for the mass to replace wars. After all, War is bloodshed, and loss. It is meant to "bring" resolution between two or more arguing sides, but does it really? What it really looks like, In my opinion, it is a bunch of old guys not being able to come to an agreement. So they send children, fathers, brothers, mothers, and sisters to fight their conflict and die and then call it honoring their country. Taking the patriotic hearts of our proud communities and using it in a game of bloodshed. That's not civil, it's barbaric, and it has to end somewhere. Honestly, it won't end with them, but it will end with us.

What can replace war? Conflict resolution! We are in a civilized time now, which means we are intelligent enough to know that there are other ways of problem solving worldly issues. We have conflict resolution models now that we utilize to settle disputes between individuals on a smaller scale, why not bring it to a larger scale? It only makes sense. Even physics say two negatives don't make a positive, and quite frankly, I'm tired of war. Any child will tell you, war is stupid. Period. It's about time the people lead, if we keep following these old guys, we'll never get ahead.

What can we do as the majority? Well, what are we modeling when we ourselves fuel war, bloodshed, and loss? What message are we sending? If we model conflict resolution however, and use our social conscience, and lead our leaders into positive change, then maybe we can stand a chance at "world peace" If the people lead the leaders will follow. They have no choice but to follow us, because we are the majority. We outnumber them, which means our voice is stronger. Like an elder told me once, one twig alone will break but in a bundle it will withstand the pressure.

I say, we move towards social awareness, and build our own version of world peace, and make our childhood dreams become reality. It is time. I say we stop fighting wars, and we start petitioning for a better way. "We" you and I, are the majority, they are but few people making these decisions to go into war. The majority has the final say. So let's come together and put an end to war, and finally, let peace have a chance. Sign my petition linked below, with your name in full and home city/town/province/state. On May 12th 2012 we will stand still wherever you are, at 12pm for 12 minutes in symbol of the majority moving towards world peace, this is our new beginning. For those who can, please join me on Parliament Hill, Ottawa Ontario on May 12th 2012 at 12 to stand together for world peace. http://www.ipetitions.com/petition/worldpeaceproject

Thank you,

Kalloosit Pamela Dunn


refferences: [1] http://en.wikipedia.org/wiki/World_peace
Sponsor
no sponsers as of yet.
Links