World REnew Day Petition: 100% Renewable Energy Now!
539
people have signed this petition.
Add your name now!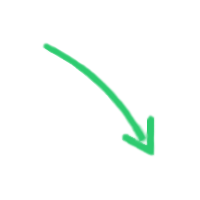 539

people

have signed.

Add your voice!
KiJmWoHAIGjtCfn
signed recently
Oscar1972
signed recently
World REnew Day Petition:
100% Renewable Energy Now!
"There is enough on earth for everybody's need but not for everybody's greed." (Mahatma Gandhi)
We, people from around the world, are encouraged by the new paradigm and the prospects of a renewable energy future, which have the potential of bringing a new quality of life and a new lifestyle for human beings everywhere on earth.
We are deeply worried about the existential challenges from climate change, environmental pollution, and degradation and by increasing disparities amongst human beings around the globe.
We understand that there is an abundance of renewable energy all over the world and that it is up to us to harvest these renewable energy sources for the benefit of mankind. There is no need to use obsolete and polluting technologies such as fossil fuels or nuclear power.
We want that the world, that all countries, that all regions, that all municipalities, that every human being can make use of this abundance and may get all its energy from renewable energy.
In light of the urgency of climate change, we underline that the shift to a 100% renewable energy world has to happen as soon as possible, that the current pace is not sufficient and that renewable energy deployment needs to be accelerated substantially.
We demand that no new investment shall be made in non-renewable energy from today on.
In order to make the socioeconomic benefits of the switch to renewable energies available for all human beings, women or men, rich or poor, old or young, the transformation has to be built on a bottom-up process, based on the principles of democracy, participation, equality, and subsidiarity.
We underline that the right to use renewable energy is given to all human beings by nature, that as a natural right it is a human right and that this right shall not be restricted by legislation or practical action. We demand that no new investment shall be made in non-renewable energy from today on.
We applaud the announcement of the World REnew Day on 22 June in Bonn which will be held from now on every year on the first Saturday after June solstice in order to celebrate the new renewable energy culture and to call for more ambition in the switch to a 100% renewable energy world.
Visit renewday.global100re.org for more information on World RENew Day
(Please Note: The request for contributions following signing the petition goes to support the iPetitions Platform and not the RENew Day.)