World Impact Staff Values and Expectations
35
signers.
Add your name now!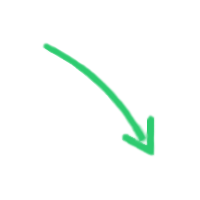 35

signers.

Almost there!

Add your voice!
Maxine K.
signed just now
Adam B.
signed just now
To Whom It May Concern:
We, the undersigned, as the RMO Body of World Impact Missionaries and/or Ministry Staff, agree on the following values, proposals, expectations and grievances. We submit them in earnestness and trust for you, as our governing powers of this important organization and those most empowered to affect change. We write out of a commitment to our calling, a love for our communities, and a focus on our common aims. We write as redeemed people, hoping for a better future on mission together.
We have deep concerns as qualified internal stakeholders about the culture and unity of values within World Impact. Our concerns about integrity, justice, trust, and the health of our organization were made more urgent by recent actions and the opportunity for change before us, but also have gathered over the course of years of thoughtful and sacrificial service.
We together ask for complete internal financial transparency.
We ask for gradual and public compensation tiers across the organization that reflect one spirit and motivation, the spirit of the early Church in Acts 2 and the mission of World Impact to empower those with less in Jesus' name. We believe it fitting if our collective compensation model requires ongoing commitment, and be financially prudent, given our reliance upon donations and the reputation we are accountable for building of simplicity, sharing, and stewardship. It should neither create codependency nor should it distract from the commitment to another Kingdom and the poor.
We ask for an updated, safe and straightforward internal grievance process.

We ask for an update to our outdated and ineffective whistleblowing policy.
We ask for a re-commitment on an organizational level to third-party reconciliation and World Impact's own Conciliation Agreement, even when not under the threat or circumstances of legal action.
We ask for a simplification and reduction of infrastructure and administrative expenses, including but not limited to a reduction of remote-working, executive staff, and a flattening of layers of hierarchy overall.
We ask for team and inclusivity to be the prevailing characteristics for World Impact leadership, in addition to the 11 baseline standards for character and spiritual formation. We ask that repentance and sanctification be instilled and practiced across the organization for sinful pieces of our culture that are adversarial, self-protective, hiding, and isolating. Actions such as employing the APEST model from Ephesians 4, (Apostle, Prophet, Evangelist, Shepherd, Teacher), a multi-disciplinary leadership team, and wider staff representation in board meetings are all examples of this movement.
Finally, we do not abide or agree with the decision of leadership, directly or with complicity, to terminate Danielle Cummings. The aforementioned requests are further inspired and strengthened by her termination, which appears to have been done out of a reaction to what in essence was a whistleblowing action. We believe she appropriately presented her concerns up the chain of command rather than sideways. She, like us, desired to pursue internal congruency and change. World impact cannot only call ourselves a church when it is convenient. As a church, we receive benefits as an organization and staff. More importantly, as a church, we are to adhere to Christ-like standards of integrity and loving treatment of one another. We ask for justice on behalf of Danielle Cummings in the form of third-party mediation and recognition of any wrongdoing by those with power. We are negatively impacted by the decision to end her work, silence her and discourage our questions.
Thank you for taking our sincerity and concerns seriously. We speak as a group despite our fears and hesitations in raising these issues. We are hopeful for real, redemptive and robust improvements that will help strengthen and unify World Impact, as we strive towards transformative change in our cities.
Signed,