Woolworths, Stop Risking Public Health
231
people have signed this petition.
Add your name now!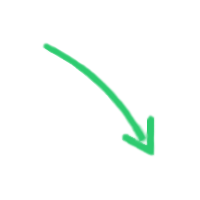 231

people

have signed.

Add your voice!
Maxine K.
signed just now
Adam B.
signed just now
Woolworths sells kangaroo meat for human consumption and pet food containing kangaroo meat. Kangaroo meat is sourced from wild animals shot in the middle of the night by hunters. The conditions are unhygienic and kangaroo meat is not fit for human consumption.
If a hunter kills a kangaroo at 7pm, he doesn't have to take the body to a chiller until 2 hours after sunrise. The kangaroo body can be hanging on a rusty hook on the back of a truck for 12 hours, decomposing as dead bodies do. The dead body attracts flies and other insects. The truck carrying the dead body is open to the elements, so dirt and animal faeces are kicked up by the tyres and end up in the meat.
Investigations by the NSW Food Authority found numerous breaches of hygiene and safety rules at chillers storing the dead bodies. Documented breaches include chillers contaminated with old blood, dirty floors, walls and ceilings, lack of water and appropriate soap for handwashing, rusty hooks potentially causing cross-contamination, an inadequate thermometer and cattle being allowed to roam around the chiller area.
The Australian government doesn't test kangaroo meat or require kangaroo meat to be tested. Perhaps they don't want to know the results.

Independent testing of kangaroo meat by various organisations, including the Animal Justice Party, found dangerously high levels of salmonella and E.coli in kangaroo meat bought from supermarkets. High levels of salmonella and E.coli are dangerous, especially for the very young, elderly and people with weakened immune systems.

Russia banned the import of kangaroo meat due to high levels of salmonella and E.coli. Please raise your standards, Woolworths, and ban kangaroo meat too.

Kangaroo meat is equally dangerous for pets. Pet food manufacturers are not required to list preservatives on their ingredient labels, even though the pet food industry uses sulphites (E220 – E 228) as a chemical preservative to extend the shelf-life of chilled kangaroo meat. Sulphites pose serious health risks because they cause thiamine deficiency in cats and dogs, which can result in death. How many pets die each year because their unsuspecting owners feed them kangaroo meat?

Then there is the cruelty. Adult kangaroos are shot in the wild at night while trying to feed or drink with their families. Joeys and young at foot are bludgeoned to death because they are considered "waste" by the industry. If a young at foot escapes, the poor dear will die from starvation, exposure or predation without mum to protect him.
We, the undersigned, ask you, Woolworths, to do the right thing and remove kangaroo meat and products containing kangaroo meat from your supermarkets. Your company and stores take a huge risk every time someone purchases a product made from kangaroo ingredients. Times have changed with the coronavirus. Kangaroo meat consumption is a disaster waiting to happen. Woolworths, do you want to be responsible for this disaster? Please stop risking public health and remove kangaroo products from your stores.