Woodstream Falls Condominium Board of Director RECALL
71
people have signed this petition.
Add your name now!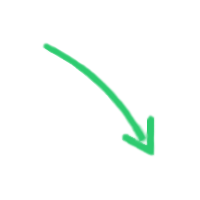 71

people

have signed.

Add your voice!
Maxine K.
signed just now
Adam B.
signed just now
Due to irresponsible and poorly conceived decisions made by the Board of Directors over the last few years, our HOA has wasted hundreds of thousands of dollars and are now hurting the entire Association financially.  All while, members of the Board have given out contracts to families and friends whom are being paid handsomely even though they are not qualified for the contracts that have taken on.  Due to this and other poor management practices by the incompetent Board of Directors, Woodstream Falls has had terrible maintenance problems ranging from week of no domestic water to almost 3 weeks of no heat, in cold weathers in recent past among other laundry list of agonizing maintenance and management failures.  

To keep this incestuous relationships going among family and friend board members and likewise contractors whom are overpaid even though they are not qualified, through records request, we determined that the Board of directors have spent tens of thousands of dollars of Association funds during election cycles in the recent years to make sure no dissenting voices achieve Board members status. Who ever heard of $50000 on an annual meeting for 470 members in a HOA!! Please members of Woodstream Falls Condominium Association, sign this petition and force the Board of Directors to hold a Special Meeting to re-elect 5 new Board members that really care for the Association, not for their own pocketbooks and drive our Association to its ruin..
===================================
FINAL UPDATE!  CONGRATULATIONS WOODSTREAM FALLS!  WE NOW HAVE NEW SET OF BOARD MEMBERS THAT ACTUALLY CARE ABOUT THE ASSOCIATION AS A WHOLE.. NOT JUST THEIR OWN SELF INTEREST.  PLEASE STAND BY AND PAY ATTENTION TO ASSOCIATION WEBSITE AND PETITIONER'S EMAIL IN COMING DAYS FOR MORE UPDATES!  A SPECIAL THANKS GOES OUT TO IPETITIONS.COM FOR GIVING US A FORUM TO TEST OUR CHANCES, WITHOUT THIS BLOG.. NOT SURE WE WOULD HAVE EMBARKED ON THE MISSION.

===================================
HOA has set a DATE OF JUNE 8TH, 10AM for Special Meeting of the Members to Remove ALL 5 Board of Directors.  Finally time has come to remove the scum that is our Board of Directors and finally cleanse the HOA of their malfeasance..  Please attend and show your support for the Association by voting to REMOVE THE CURRENT BOARD!!!  IF for whatever reason you cannot attend the meeting, please send the Proxy to Chu Son or another member you can trust to vote against this Board.  We need every member to be present and unified.

=============================
NOTE:  Only Owners' of the Woodstream Falls votes can be used for this recall, if you are a renter please have your landlord sign the petition.  Please email me what unit you own after signing so we can keep tally of the validity of the petition.  I need 157 units' votes for this petition to be activated. Based on Association Bylaws, Board President has 30 days to call a special meeting once petitioner with 157 petitions are delivered to the HOA.

4/12/13 - Anonymous will work as long as you type in at LEAST YOUR UNIT NUMBER, I can pull other info from Assessor database.  If you have multiple units, please note it, I will make sure ALL your units will be marked.  I am keeping a different spreadsheet with accurate petition count. 
 4/13/13 - Please tell tenants to spread this petition drive to neighbors and friends at the complex please.  We need to get the word out to homeowners who live at the complex that are not in the email chain!  I will try to post notice of this petition drive around the complex if I have time.
4/14/13 - Many of my tenants have called in a celebratory manner that there is a petition drive to remove the current management and want me to sign on while calling me that water is off and heater doesn't work today...  They don't know that I am doing this, how would they.  Point, even renters know there is something wrong at the complex.  Most of my tenants have been at the complex for 3-5 years and know something needs to be done about the current management. 
4/15/13 - Here is a comment left by Anonymous..  I don't think we are all in full agreement with these statements, but the intent and the agony of this individual is felt by all..  All I can do is sigh at this moment...
"Submission by Anonymous on 2013-04-15 17:36 pm:
 Comments

 I will not Sign this just yet. but i have a few questions My last HOA check has yet to be cash in? who can i call or talk to.. please don't give me a pager number cos they never call back. I don't want to talk to the main office because I'm Sick of hearing that lady's Voice and her bull s*** excuses . I want to talk to someone sooner than later. Also why do we have kids running around with out parent supervision. we have more than 5 register sex offenders not living far from this community? And i thought they where going to take down this trees that all this branches keep falling off into our decks and some of them are in the parking lot just dripping SAP on our cars that is affecting the paint of our vehicles. Was that not the point of why they hire this people to take them down and not just cut branches off ???? THIS IS A MESS and BIG MESS and i see nothing but HOA that don't care about our homes Community. I'm very upset . "
4/17/13 - Comment Submitted by a member in response to the one above. One thing is, we have diverse opinions at the Falls for various issues.  But one thing is clear.  There is a problem with current management and HOA, it seems..
"To the last commenter...stop attacking the trees! Oh please!!! There's nothing wrong with the trees here, they're just not getting the care and food they deserve. What's wrong with you? Are you one of those kind that advocates living in a cement jungle? That will not be happy until the whole Earth is just one big paved-over-ball? They cut down some trees here this week, and it broke my heart. Stop deferring the real management problems here, and scape-goating trees....a noble, living, precious creation. And, I know that any God-Created-Life-Form's life is just as precious and important as yours!!! So stop! And let us get to the real problems at hand, in that for the last 6 years I have known this place, we have had to endure, slog-along with, and tolerate managements that reach in and grab unaccounted for monies. And then when complaints do arise en masse, and the place gets restless around here, they become manipulative, and throw you a fish!!! Or worse, use your own money against you to hire prosecution against you. When called to ask about why we had no heat on some of the coldest days this season, I received a short dissertation on the plans to raise HOA fees, because they weren't high enough to cover current utilities, and all the "free cable TV", which is part of the contractual agreement given when we move here. Suddenly what? It's a bait-and-switch game? We pay some of the highest HOA fees in the city. Any higher fees would compromise a whole range of options, and jeapordize resales of condos here. Plus, when called, the office didn't seem it was that important to give current up-dates on the heat progress, and THAT was totally wrong. We pay these people's salaries, and we deserve to know the progress. And the cold dipped to very dangerous levels. Which is then becoming a criminal matter. The last management made-off with quite a bit of our money. The CAMS manager was taking $7,400 a month pay. That's a matter of Court Public Record, which you can find on the web. I don't know a Rocket Scientist or Concert Pianist that makes that much! And last, in addressing the pedophile problem, well, that's all-over, in every neighborhood. And it is a well-known statistical fact, that most children are actually molested/and/or/wounded by a family member or friend connected to the family. And it may interest you to know, that in every city in America, there are living at least 4 or 5 un-apprehended serial-killers. So know these things, and advise your children, and act sensibly. And stop complaining about stupid things, like tree-pitch on a car. Cars don't really feel, but trees do...and they hurt and feel pain when cut down. So go get and read "The Secret Life of Plants, Or go on OnDemandTV PBS channel and catch the documentary about plants talking to each other,and other life-forms, and stop being so dull and insensitive. " I think that I shall never see, a poem as lovely as a tree"...Joyce Kilmer wrote that. Go find that poem, read it!! Embrace Life and Trust the Universe to do the right thing and be in the right place in the World of Nature. We currently live in a culture that worships death, be defiant of that. Challenge it and appreciate a Tree, a Flower, which YOU could never create. And, In that,... is the true essence of spirituality, not just dragging your sorry ass to show up in church every week. Dumb!!!!"
PETITION DRIVE STARTED ON 4/11/13.
We have 84 petitions confirmed as of 4/12/13
We are over 106 petitions confirmed as of 4/13/13.
We are over 120 petitions confirmed as of 4/14/13.  We only need 37 more units to join in.  Momentum is pretty strong, we should have enough by the 20th..  Lets not let up!
We are over 130 petitions confirmed as of 4/15/13.  Please get your friends and neighbors to join in!
We are over 140 petitions confirmed as of 4/16/13.  Many offline petitions should be coming in soon.  BUT don't let up.  Please get neighbors and apathetic owners' butts online and get them to sign!
Links