Woodlands Alumnae Need Answers
143
people have signed this petition.
Add your name now!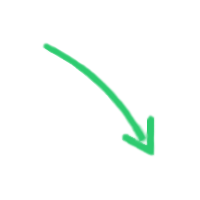 143

people

have signed.

Add your voice!
Maxine K.
signed just now
Adam B.
signed just now
Dear Meg Steele:
I am an alumna of Woodlands Academy (class of '98), and I am writing to express our concern on behalf of my fellow alumnae about a recent decision to eliminate several positions, specifically that of Marsha Marko.
I am sure you have read the emails from past students expressing their frustration over the future elimination of their beloved advisor, nurse, mother-figure, counselor, confidant, and friend. Every story different, yet the same, Marsha Marko was a beacon of light for the students at Woodlands Academy. Over the past week, I have read countless accounts from past students on what Mrs. Marko meant to them, and how she was such an integral part of their experience at Woodlands. I can look back now and appreciate what a uniquely special high school experience Woodlands was able to provide. It was not just a school it was a home and a family.
The goals and criteria of Sacred Heart help define why Woodlands is special to so many of us. The first goal states "The entire school program affirms that there is meaning and value in life and fosters a sense of hope in the individual and in the school community." Marsha Marko made us feel special, unique, and most importantly, heard. She helped us all see the value in all of our lives during those critical formative years. I am in constant awe of my fellow students and the women they have become. They have gone on to be courageous, loving, strong, empathetic, and confident women doing good in the world and supporting others. These are women who had strong role models, support, and a sense of community where they learned the Sacred Heart values and continued to live them the rest of their lives. Marsha Marko was that role model, that model of hope for many of us and the embodiment of the Sacred Heart values. She is why Woodlands is special to us.
I ask you to think about why Woodlands alumnae support Woodlands either financially, volunteering, or simply speaking highly of the school by word of mouth. Is it because of Science Centers, Global Certificates, Student Centers, Athletic Fields, or Walking Paths? Although all these things enhance Woodlands and improve the experience it can give its' students, this is only the effect and the purpose on the surface. The answer to why I would support Woodlands Academy is simple. I cherish my Woodlands experience and all that went into it; academics, athletics, school government, life-long friends, all girls education, and an encouraging staff that embraced the Christian values which shaped my future outlook on life. That is why we support Woodlands.
The decision to eliminate Marsha Marko's position, after 27 years of service, causes much of the alumnae distress. You are eliminating a component of our positive experience at Woodlands, and a reason why we speak so highly of Woodlands today. And for what reason? Your letter said "we must appropriately align resources, both human and material, to reflect Woodlands' current needs, to prepare for growth, and to enhance our student-centered focus"..."the overall growth plan includes some restructuring of faculty and staff positions." This answer is not satisfactory to us.
We want to trust that the people charged with teaching the Sacred Heart values are protecting and demonstrating them in the administration of the school. There are many questions that have been raised and are important given the impact Mrs. Marko had on all of us. There are an increasing number of administrative positions versus teacher or student service positions. We are seeing a lot of physical improvements to the property, especially the newly donated Barat premises. The elimination of a school nurse raises questions on the safety and wellness of students, especially boarders. The average emergency response time is 10-13 minutes. With the rise in drug and alcohol use in teens, eating disorders, teen suicide rates, rises in chronic illnesses that require medication, who will be performing the duties of the school nurse in the future? It's important to point out that many of our connections with Mrs. Marko began because of her position as the school nurse. You are also eliminating a sophomore advisor. These students have grown to trust Mrs. Marko and have only two years left until graduation.
It appears that the financial situation is somewhat dire to abruptly push out a woman who has been a pillar in the Woodlands community for 27 years. Is it so bad that you couldn't allow her to see her advisory through until graduation and then she could retire with notice? The perceived lack of respect is what concerns everyone. And again, we encourage and implore you to provide a more detailed explanation for why this upheaval of the Woodlands staff is necessary and why so quickly.
Saint Madeleine Sophie Barat, the founder of Sacred Heart said it best, "your example, even more than your words, will be an eloquent lesson to the world."
Sincerely,
Alison Oliver (Class of 1998) and Woodlands Academy Alumnae