Women's Swimming at the University of Montana
461
people have signed this petition.
Add your name now!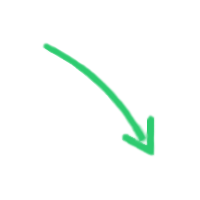 461

people

have signed.

Add your voice!
Maxine K.
signed just now
Adam B.
signed just now
WOMEN'S SWIMMING AT THE UNIVERSITY OF MONTANA




We, the undersigned petitioners, and for the following reasons, request that the University of Montana explore and seriously consider reinstatement of Women's Swimming as a varsity sport beginning in 2014.




I. COMMUNITY NEED

QUICK FACTS

• There are approximately 3,000 high school aged and younger competitive swimmers in Montana. A majority of that figure, about 60%, are girls.

• College swimming programs are found in every state in the country—except Montana. (http://www.collegeswimming.com/teams/)• Montana girls who wish to swim after high school must go out of state for college and out of state girls who swim avoid Montana as a college option.

THE NUMBERS

• Montana's High School Association swimming program includes nearly 1,000 participants—of which 285 girls participated in the championship meet in 2012 (http://www.nfhs.org/Participation/SportSearch.aspx)

• Montana's year-round USA Swimming program membership includes approximately 1,100 swimmers (http://www.usaswimming.org/DesktopDefault.aspx?TabId=1521)• Montana's summer Federation Swimming program includes nearly another 800 plus seasonal competitive swimmers.

MONTANA COMMUNITIES AFFECTED

• More than 50 competitive swimming programs (Montana High School Association, USAS, and Federation) are found in more than 35 towns and cities across the state.

• USAS based programs are found in Ashland, Billings (2), Bozeman, Butte, Deerlodge, Great Falls (2), Hardin, Havre, Kalispell, Missoula (2), and Whitefish. A new USAS program is planned in Polson for 2013.

• Summer Federation programs are located in Big Sandy, Chester, Chinook, Choteau, Columbia Falls, Conrad, Cutbank, Fairfield, Fort Benton, Glasgow, Glendive, Hamilton, Hardin, Harlem, Lewistown, Malta, Plains, Plentywood, Scobey, Sidney, Roundup, Shelby, and Sunburst.

• Varsity high school swimming programs are found in Billings (3), Bozeman, Butte (2), Great Falls (2), Hardin, Havre, Kalispell (2), and Missoula (3). Whitefish and Columbia Falls are considering the addition of high school swimming as a varsity sport.




II. TITLE IX COMPLIANCE

• The University of Montana is currently out of Title IX compliance (http://www.kpax.com/news/a-look-at-how-title-ix-is-handled-in-montana/) and at the current gender demographics would require an additional 76 scholarship athletes to reach equity standards. (http://www.title-ix.blogspot.com/2011/05/montana-adds-softball.html)

• The addition of softball as a women's varsity sport only partially satisfies the University of Montana's gender equity requirement needs.

• At least one local news agency has reported that the U.S. Department of Justice is investigating the University of Montana's compliance with Title IX. (http://www.kxlh.com/news/feds-launch-title-ix-investigation-at-um/)

• The addition of a Women's Varsity Swimming Team would allow for up to 14 scholarships and provide participation opportunities for up to 50 young women. (http://www.collegesportsscholarships.com/swimming.htm)




III. COST EFFECTIVENESS / CONFERENCE COMPETITION

• The Grizzly Pool facility meets the NCAA's standards for Division I programs and the facility possesses all of the equipment needed to support a program and competitions—lane lines, starting blocks, timing system and scoreboard. There is no immediate need to build a new facility—as is the case with softball.

• There are still currently four women's swimming programs associated with the Big Sky Conference—University of Idaho, Northern Arizona University, University of Northern Colorado, and University of North Dakota. Other nearby Division I programs include: Boise State University, University of Wyoming, Colorado State University, Seattle University, Oregon State University, and Washington State University.

• All that is needed is a budget, coaches, and an opportunity for young Montana women!




IV. HISTORY AND COMMUNITY SUPPORT

• The University of Montana swimming programs once dominated the Big Sky Conference. (The Men's Swim Team was cut in 1978 while the Women's Swimming Team was eliminated in 1985.)

• Community support for swimming is strong in Missoula. Missoula boasts two competitive swimming programs—including the 150-member Missoula Aquatic Club which has been based out of the Grizzly Pool for over 50 years.

• Missoula passed a bond for construction of two water parks and an Olympic sized swimming facility. Donations for the Lake facility came in large part from Missoula swimming families and former UM swimmers.

• Missoula swimming competitions annually bring in hundreds of thousands of dollars in annual local revenue and spending.

• Dozens of Montana girl swimmers are ranked in the top 100 nationally and would immediately "feed" a new University of Montana Women's Swimming Team.

• Currently, nearly two dozen Montana swimmers are swimming out of state at other universities because Montana lacks any college swimming programs.

• Swimmers are generally strong academically and often produce the highest GPAs of varsity sports programs. (http://www.nauathletics.com/sports/wswimdive/2012-13/releases/20130312zmjhei; http://www.gwusports.com/ViewArticle.dbml?ATCLID=206549161)

• Finally, Montana has one of the highest per capita drowning rates in the country and is one of ten states where drowning is the number one cause of death for children under 14. http://www.explorebigsky.com/newspost/cold-water-drowning).Creation of a Grizzly Women's Swmming Team would bring support and attention to Learn-to-Swim programs across the state.




Your support of this petition has potential to positively impact our community. We thank you for your consideration. GO GRIZ!
Sponsor
Friends of Varsity Swimming at the University of Montana
Links