US Women's Soccer Segments on The Ellen DeGeneres Show
132
people have signed this petition.
Add your name now!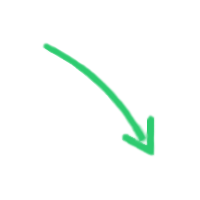 132

people

have signed.

Add your voice!
Maxine K.
signed just now
Adam B.
signed just now
I am a comedian with a pitch for The Ellen DeGeneres show. Ellen showed her support for the US Women's National Soccer team this summer at the World Cup and I think she should keep the love coming! We have the number one ranked team in the whole world in our National Team and our league, Women's Professional Soccer (WPS) is the top ranked league in the world. Getting a show like Ellen to get on board with this idea would open the door for millions of viewers who may not even know about WPS. The fans are out there, we saw them during the World Cup, so let's get them hooked on this league and supporting our National Team year round! If you love soccer and comedy you will love this idea. The letter below is also posted on my blog at www.amymaestri18.blogspot.com. You can also see other soccer related comedy pieces and updates there on my quest to get on Ellen with this idea. Please reach out and follow me on @Gillian_E_Dubbs as well for input and updates! Thanks!
Dear Ellen,
I am a huge fan. I am a comedian. I bleed for US women's soccer. If you add all of these things together what do you get? (Said as an overly eager and slightly obnoxious cheerleader) You get me, being your official correspondent to Women's Professional Soccer next season and also the Olympics next summer to cover the US Women's National Soccer Team! (Feel free to do some cheer kicks and spirit fingers in excitement over this idea. I'll give you a moment, read on once you're done.)
Ok, welcome back. I loved that you got into this Women's World Cup and were tweeting your support for the team. I have loved and played soccer since I was 4. I started writing and performing comedy when I was 14. Those are the only two things in my life that I can honestly say I have ever been passionate about. There is nothing I love more than putting a smile on someone's face and making people laugh. I always debate if I should have stuck with soccer, but I know in my heart I was meant to make people laugh and bring smiles and laughter to people's lives. Well, that, and also play with puppies. I love puppies.
I am going to try in every form possible to contact you. My dream is to be successful in comedy and someday work for you and learn from you. If I could start that dream by occasionally covering women's soccer for you in a fun and different format custom made for your show, I might actually explode from excitement. Literally. But don't let that sway you from contacting me; I will risk combustion for this. I have many ideas for skits, interviews, and coverage that would all be funny, entertaining, and helpful to promoting the sport and female athletes. Your show would be perfect for this idea as a brief segment from time to time covering the WPS league and possibly something for your website for the Olympics next summer. Once the Olympics come I suppose I could cover some of those other sports they do there as well. I tend to forget there are other sports happening there, other than soccer. But for you, I would cover anything and everything. Except maybe pole vaulting, that looks terrifying to me.
So please have your people contact my people. I'm sorry, that's a lie. I don't have people. If you could get me people, that would be awesome. But I won't push it, we can talk details later. I hope you get to see this and you see something in me and in this idea.
Thanks for inspiring comedians like me every day.
Amy Maestri
amymaestri18.blogspot.com
Links