Women@Hyatt for Paid Maternity Leave
565
people have signed this petition.
Add your name now!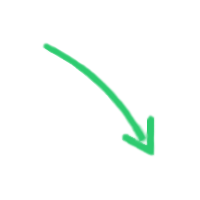 565

people

have signed.

Add your voice!
Maxine K.
signed just now
Adam B.
signed just now
A 2012 study by Abt Associates shows that 1 in 4 mothers returns to work less than 2 weeks after having a baby even though the recommended medical recovery times are 6 weeks for a vaginal birth and 8 weeks for a cesarean section with 4 weeks of bonding time. The most cited reason for this quick return? Money.
Currently, Hyatt has no specific parental leave policy in the United States. As with most employers, there is instead an all-encompassing paid-time-off policy whether it's vacation, sick time, or new parental leave. To clear up a common misconception, FMLA ensures that your job is guaranteed for 12 weeks, not that you will be paid. Currently most women are "paid" during their maternity leaves with a combination of vacation time, extended sick-leave (sick days that you never used that roll over), and short-term disability. There are 2 short-term disability policies with monthly premiums, and you must be enrolled before your first prenatal visit in order to be covered. Option A will pay you 50% of your regular weekly earnings (non-taxed) for 5 weeks with a maximum weekly benefit of $1500 for salaried and $750 for hourly associates. Option B will pay you 65% for 5 weeks with the same weekly caps. The monthly premium for short-term disability for a salaried associated making $50,000/year is approximately $50/month. Premiums are higher for hourly associates.
Using extended sick, vacation, and short-term disability as the only form of payment during this time often leaves women with no PTO during pregnancy or the months immediately after returning to work. Should women have children close together, they may not qualify for a 2nd short-term disability claim or have enough, if any, sick or vacation days to roll over for a 2nd maternity leave. Should the child be born prematurely or require time in the Neonatal Intensive Care Unit, a new mother may need to return to work before her child is even home from the hospital. The current policy also does not accommodate for women who are placed on a medically required bed rest weeks or even months before their due date.
Our leaders have been discussing paid maternity leave for a few years now. A recent article from HotelNewsNow.com discussed Hilton's decision to offer all women 10 weeks of paid maternity leave as of Jan 1st 2016, and quoted another hotel management company as "receiving few, if any requests for parental leave beyond the benefits already provided as part of the Family and Medical Leave Act." The Women@Hyatt - Chicago Chapter decided that it would be beneficial to make our feelings known on this topic in case it is ever on the table for Hyatt. It would be a shame if our company thought this was something we did not want simply because we were not vocalizing our inclination. Hyatt's mission is to care for people so they can be their best. Let's help new mothers in our organization be at their best by providing a paid maternity leave. Sign this petition to show Hyatt's leaders that this is something about which women working for Hyatt are passionate and encourage the companywide adoption of an official parental leave policy with paid maternity/paternity time independent of other PTO. Please only sign if you are a current associate of Hyatt. We appreciate the support, but this petition is meant to be a voice for those currently employed by Hyatt.
UPDATE MAY 11th 2016: GREAT NEWS EVERYONE! THE CORPORATE HR TEAM HAS REACHED OUT TO THE WOMEN@HYATT CHICAGO CHAPTER TO SHARE SOME IMPORTANT INFORMATION. THE TEAM APPRECIATES EVERYONE'S PASSION FOR THIS TOPIC, AND THEY SHARE IT. THEY HAVE ACTUALLY ALREADY BEEN EXPLORING OPTIONS. SOME THINGS ARE IN THE WORKS, AND THEY ARE HOPING TO SHARE WITH LEADERSHIP AND GET THEIR BUY IN VERY SOON. HYATT WANTS TO MEET THE NEEDS OF ALL OF OUR COLLEAGUES AND THEIR FAMILIES, AND THEY WANT TO GET THIS RIGHT THE FIRST TIME. THE HR TEAM IS COMMITTED TO KEEPING WOMEN@HYATT UPDATED THROUGHOUT THIS PROCESS. IT'S WONDERFUL TO HEAR THAT OUR LEADERS WERE ALREADY CONSIDERING THIS FOR OUR FAMILIES, AND WE LOOK FORWARD TO HEARING SOME UPDATES IN THE NEAR FUTURE. OUR MESSAGE HAS BEEN HEARD!